Meet Katie McAlick: Live Chat Expert on Brunswickforest.com
September 4, 2019
ISWebmaster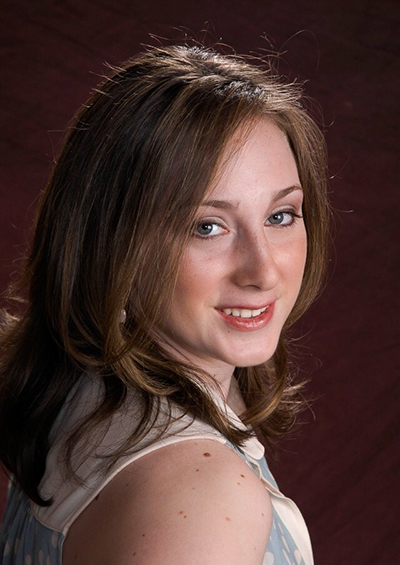 Wilmington is one of the fastest growing and most desirable areas in Southeastern North Carolina. Thousands of people are looking to move to Brunswick Forest every year. Fortunately, our master-planned community has an excellent team of professionals ready to help you at a moment's notice! Katie McAlick spends her time helping aspiring residents by communicating with them online. Using live chat, Katie ensures that people browsing the Brunswick Forest website are always given the assistance they need in real time! Katie shares her experience with us in helping people navigate through brunswickforest.com.
Katie has a unique story in how she got to Brunswick Forest. "I lived in Central New Jersey until 2014. My parents, at this point, had retired from their jobs and were looking to retire South. They both found Brunswick Forest and felt it was the right fit for them! My parents then purchased a rental home and were able to stay in the community while their home was being built in the Shelmore neighborhood," Katie says. After being away at school for two years, Katie then moved back to Leland in 2016 and started working at Brunswick Forest herself!
The live chat at brunswickforest.com, which Katie oversees, helps to streamline the communication process for visitors. "People get the benefit of talking with a real person and receive prompt responses to any questions they might have about our community! We can also share information regarding Brunswick Forest in a timely manner regarding our builders, neighborhoods, amenities and blog posts," Katie explains to us. Because there's a real live representative on the other end of the screen, aspiring residents never have to worry about being left without assistance. Katie's position in the Welcome Center at Brunswick Forest also allows her to quickly get in contact with any sales representatives and ensure that website visitors have access to all the information they need.
When asked how aspiring residents felt about the live chat, Katie emphasized that it is an incredibly powerful tool to help people feel confident in the information they receive. "Having a live conversation with those on our website, allows for an easier conversation, no matter where someone might be. We're also located directly on Brunswick Forest's property, so all the information that our website visitors get is up to date and accurate," Katie adds. In this manner, Brunswick Forest offers even more convenience for aspiring homeowners. "Folks can ask initial questions, and we can quickly point them in the right direction."
In her own words, the most appealing part of what Katie does for Brunswick Forest is the chance to interact with people on a personal level. "I, personally, really enjoy talking to people both online and in person. You can often find me striking up conversations with folks at our event weekends. I have always been good with technology, and now I get to apply that to what I do here. The fact that I get to share the experience I gained with other people who may be starting or continuing their home search is a great feeling," Katie elaborates.
For Katie, Brunswick Forest really stands out as a community because it offers so much to residents. Katie goes on to say, "You can spend the day playing golf, pickleball, catching dinner and a show in downtown Wilmington or spend time on one of the local beaches." Above all else, Katie mentions that it's the caring community that makes Brunswick Forest so special.