MEET IVAN SHERMAN, MANAGER OF THE FOREST
February 28, 2017
Katie McAlick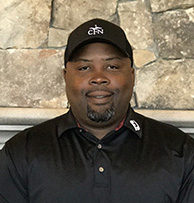 Meet Cape Fear National's very own, Ivan Sherman! As the restaurant manager for The Forest at Cape Fear National, Ivan and his team work tirelessly to coordinate fun-filled events matched with delicious dishes for the residents and honored visitors of Brunswick Forest.
Learning The Trade
Having started his career in the restaurant business, Ivan had years of experience in both bartending and restaurant management. He first started in high school by working part-time at a local deli and continued in the industry all through college. After graduating, he worked full-time as the assistant manager at Bennigan's, a restaurant chain that specializes in American fare and Irish hospitality. After moving from New York to Washington D.C. and then to coastal North Carolina, Ivan landed at The Forest at Cape Fear National and boy are we lucky!
Ivan & The Forest
As the restaurant manager of The Forest for the past four years, Ivan loves working with his team and socializing with the residents that come through Cape Fear National. Ivan and the staff at The Forest are dedicated to providing a wonderful dining experience and he refers to his team as a "really great group of people to work with!"
Be sure to catch Ivan and his team on your next visit to The Forest at Cape Fear National!
866-831-8289