MAXIMIZE ENERGY EFFICIENCY WITH A DAVID WEEKLEY HOME AT BRUNSWICK FOREST
June 24, 2016
Brunswick Forest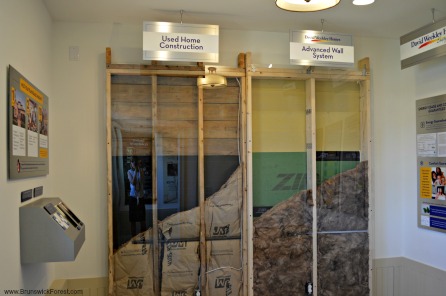 David Weekley Homes, one of the newest builders to join Brunswick Forest's team of preferred builders, offers homeowners a unique product with its EnergySaver™ Homes.
MAXIMIZE ENERGY EFFICIENCY WITH THE LATEST IN BUILDING METHODS AND MATERIALS
In order to maximize energy efficiency, David Weekley Homes uses innovative methods and building materials in its homes like low-E heat-resistant windows and Pex water lines—both of which will help reduce heat transference. The houses are framed using 2' x 6' construction instead of 2' x 4' to allow for more insulation to be put into the walls. The builder also uses green Zip Wall to wrap the homes instead of plastic house wrap or Tyvec. This material is actually baked on to the wood, so that there is little to no chance of any water coming in to the home. Additionally, David Weekley uses spray foam insulation around electrical outlets and anywhere where there is a chance for air to get in to the home to keep it even more protected from the elements.
LOWER ENERGY USE EQUALS MORE SAVINGS FOR YOU
When you purchase a home in Brunswick Forest built by David Weekley Homes, you will receive a certificate ensuring you that your home is energy-efficient and that your energy costs will not exceed a certain amount each month. For budget-conscious homebuyers or retirees living on a fixed income, this assurance is more than enough incentive to choose David Weekley for your next home!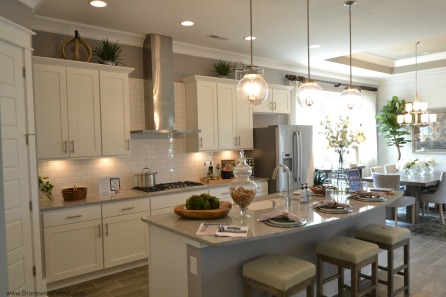 SEE FOR YOURSELF
David Weekely Homes is proud to share its energy-efficient building practices with potential homeowners in Brunswick Forest. Take a tour of the community and visit the Bitmore model in Spring Branch at Shelmore to see all of the latest technology and materials utilized by David Weekley.