Marine Raider Memorial March Moves Through Leland
July 24, 2018
Beth Burgee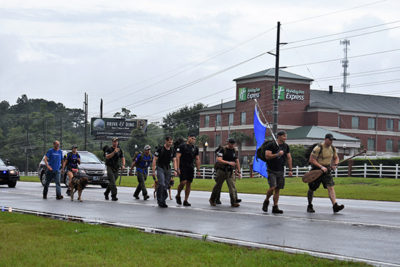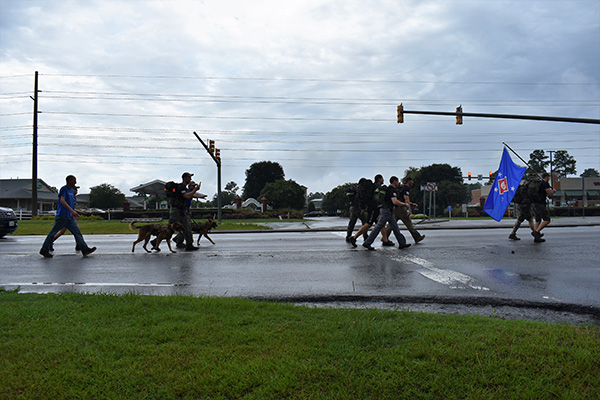 Marine Raiders passed by Brunswick Forest Tuesday morning as they near the end of their Memorial March, honoring those who died in last year's C-130 plane crash in Mississippi. The ruck march began on July 14th and has spanned 900-miles and moved across 5 states, including Mississippi, Alabama, Georgia, South Carolina and North Carolina.
The journey began at the crash site in Greenwood, Mississippi and will end with a ceremony at Camp Lejeune this Friday, July 27th. According to WECT, each member carries the Raider flag as well as a rucksack filled with 45lbs of soil collected from the crash site along with a paddle that says "Never Above You. Never Below You. Always Beside You."
All proceeds from the Marine Raider Memorial March will benefit The Brothers in Arms Foundation, a non-profit supporting the Marine Special Operations Community.
www.BrunswickForest.com
866-831-8289