March Happenings
March 2, 2019
ISWebmaster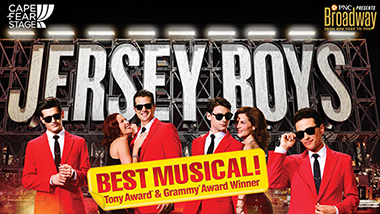 March is here and there are plenty of local events to keep you busy. Read below and check out these links for more things to add to your calendars!
http://www.whatsonwilmington.com/calendar.php?start_date=03/1/2019
http://www.visitlelandnc.com/events
https://www.townofleland.com/calendar
The Best of Broadway at Brunswick – A Musical Theatre Revue
March 3rd | 3 – 5 PM | Leland Cultural Arts Center
Admission $25
The Thalian Association Community Theatre is debuting their first production on Sunday, March 3rd! They will be performing hit songs from Tony Award Winning Broadway shows. It doesn't get much better than The Best of Broadway at Brunswick! Purchase your tickets here.
9th Cape Fear Beer Festival
March 9th | 1 – 5 PM | Wilmington Convention Center
Admission VIP $50 | Admission General Admission $40 | Admission Designated Driver $15
Join Captain Jack, in your pirate outfit (or not), in celebrating the Wilmington Chamber of Commerce and the area's finest craft beverage labels. "The festival will feature 60+ American craft microbreweries, with over 100 beers and various wines. The event will also feature a DJ, silent auction, giveaways and much more." The Cape Fear Beer Festival is always fun and a great chance to find your new favorite beers!
Phil Bruschi in Concert
March 15th | 7 – 9 PM | Leland Cultural Arts Center
Admission $10
Phil Bruschi is a musician and a teacher who has taken entertainment to a whole new level. He performs programs referred to as "Edu-Tain-Ment." The music is guaranteed to please, and you may also learn a thing or two! Read more about Phil Bruschi here and purchase your tickets here!
Jersey Boys
March 19th – 20th | 7:30 PM | Wilson Center
Admission $42 – $95
'Oh What a Night… Late December back in '63… What a very special time for me…' Be sure to visit the Wilson Center in downtown Wilmington to watch the performance of the classic show, Jersey Boys. A true story describing the struggles and the unique sounds of The Four Seasons. Get your tickets here.
US Open Fat Bike Beach Championship
March 23rd | 12 – 4 PM | Blockade Runner Beach Resort in Wrightsville Beach
Admission Free
Head over to Wrightsville Beach to watch the US Open Fat Bike Beach Championship! These competitors are wheeling bicycles with tires wider than 4 inches through a challenging all sand course. There will be three distances you can compete, watch or volunteer for: Fat Course, Really Fat Course, and Super Fat Course.  Competing for the US Open title, you can bet these racers will have their game face on! Free for all spectators. Cowbells and whistles are encouraged to get involved with the racers you're rooting for and against!
North Brunswick Merchant Association's Spring Food Truck Rodeo
March 23rd | 12 – 5 PM | Leland Municipal Park
Admission Free
The first Food Truck Rodeo was a huge success, and we're expecting nothing less of the next one, coming to Leland in March! 10 food trucks, local vendors, live music and a ton of fun await you at the event! DIRECTV will even be there to ensure no one misses their favorite college basketball tournament games! Stay tuned for an awesome time at the Food Truck Rodeo!