Looking Good Enough for the Red Carpet: Hollywood Nails and Spa at The Villages
February 10, 2020
ISWebmaster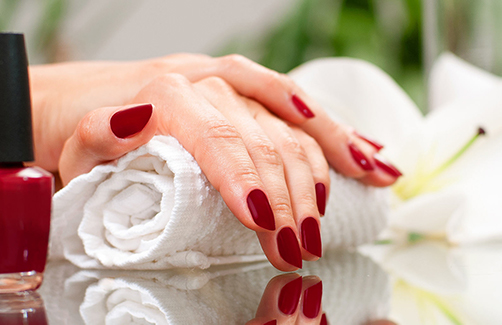 February is definitely a good month to look and feel fabulous! With Valentine's day only a few weeks away, you may be thinking about how to treat that extra special someone or yourself! If you're looking to be pampered as you enjoy life on the Carolina coast, Hollywood Nails and Spa is conveniently located in the Villages Town Center.
You never have to worry about traveling too far outside of our master-planned community, because residents have access to this spa just outside their front door. If you need a manicure or pedicure, then you don't need to look any further. Hollywood Nails and Spa offer all the specialty pampering services you could desire, such as shellac manicures, gel manicures, designer nails, dip powder and so much more. You'll always walk away feeling like you're ready for you next Vogue cover shot! How about looking to get rid of any unsightly hair to ensure every inch of you is looking sharp? Hollywood Nails and Spa has waxing services to make sure you skin is ultra-smooth, and always looking its best.
The friendly staff here at Hollywood Nails and Spa will always welcome you with a smile, making sure that you're treated like a star and giving you a feeling of complete comfort. There's also a special discount for customers who are age 60 years and over every Monday and Tuesday; you can get up to 10% off any spa service that you choose, so you can keep on looking your best while saving a few dollars too! Appointments are open for those looking to pamper themselves at the Villages, but Hollywood Nails and Spa also gladly takes walk-in customers.
A feeling of truly living in paradise comes in more than one form at Brunswick Forest. With Hollywood Nails and Spa so close by to our neighborhoods at Brunswick Forest, making your long-awaited self-care appointment is as easy as calling on the phone and driving a few minutes down the street. And of course, if you're looking to run any other errands after your spa date, the Villages offers plenty of other shops and services. Friendly and welcoming staff in a convenient location; it's hard not to love Hollywood Nails and Spa at Brunswick Forest.
Looking to find out more about what conveniences the Villages offers residents at Brunswick Forest? Contact us at: 855.983.9579