Local Leland Highlights
May 29, 2019
ISWebmaster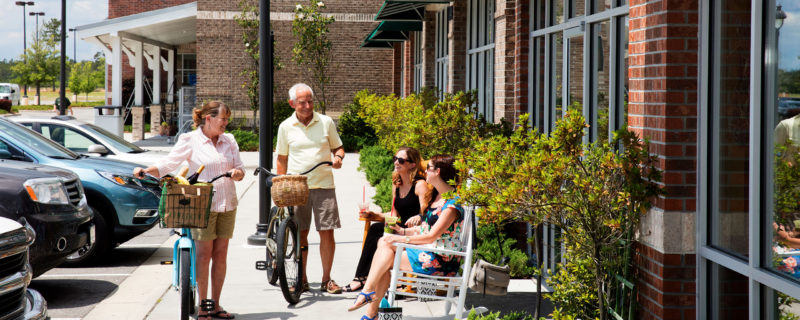 When you live at Brunswick Forest, all of Southeastern North Carolina is your oyster. Not only do we have some of the best amenities around, but our location simply can't be beat. Brunswick Forest is only a short drive away from some of the greatest beaches and gives residents easy access to the greater Wilmington area. But there's plenty of fun to be had right here in Leland as well, with wonderful attractions that shouldn't be forgotten.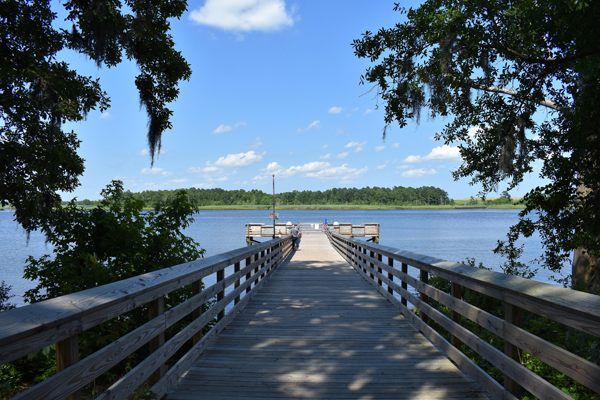 Brunswick Riverwalk Park at Bellville
Winding through acres of pristine woodlands and marshland, the Brunswick Riverwalk is a perfect destination for anyone looking to interact with nature. This park is a great destination for families and people of all ages and is only 10 minutes away from Brunswick Forest. Featuring an amazing uncut view of the Brunswick River, this is the ideal place to get your exercise in or change up the scenery for some fresh air.
Located at 580 River Road, Bellville, NC
This local highlight is free to visit
Features include three picnic shelters, two playgrounds, 1/3-mile walking trail, boardwalk, nature trails, restrooms and a river-view observation deck
If shopping, running a few errands and grabbing a bite to eat are all on your to-do list, then The Villages at Brunswick Forest has you covered. Brunswick Forest residents can take advantage of one of the best shopping centers around, right in their own backyard. The Villages is a 160-acre town center with more than 500,000 square-feet of retail, dining and medical services. Medical screening and diagnostics are easily accessible at the 40,000 square-foot NHRMC facility. Grocery shopping is a breeze at Lowes Foods, and you can round out the day at any of the eateries nearby. You can do all of this without even leaving the gates of Brunswick Forest, making The Villages a wealth of convenience.
Located at 1333 S Dickinson Drive. Leland, NC
Free and open to the public
Establishments include Lowes Foods, Port City Java, Brunswick Forest Veterinary Hospital, Blue Wave Dentistry, Pizzetta's Pizzeria, The Joyce, New Hanover Regional Medical Center and much more.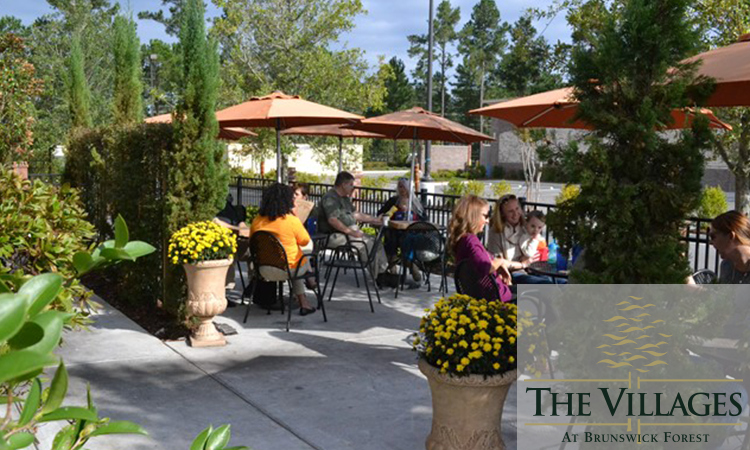 From live musical performances to a gallery for local artists to display their work, the Leland Cultural Arts Center provides a vibrant hub of culture suitable for anyone to enjoy year-round. The center is also open for local aspiring artists looking to share their talents and learn new skills. Art shows, art fairs and other events will often take place to support the local art scene. You can check out this list for all upcoming shows and events taking place at the LCAC: https://www.townofleland.com/departments/cultural-arts/events
Located at 1212 Magnolia Village Way, Leland, NC
Free and open to the public. Ticket costs vary with shows
Features include an 18,000 square-foot facility complete with gallery, pottery studio, sculpture studio, stained glass studio, dance studio, drawing studio, painting studio and a large performing arts space.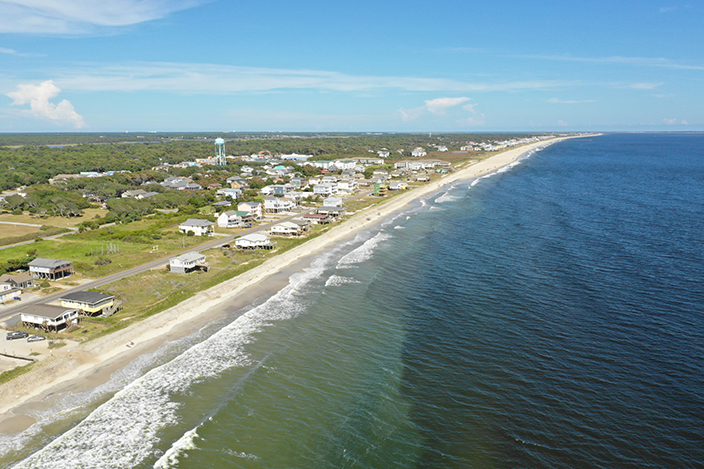 Beaches
Caswell, Carolina, Kure and Wrightsville Beach are undoubtedly one of nature's main attractions near our community. Southeastern North Carolina is home to some of the nicest white sand beaches on the East coast. Looking to relax next to the surf? Caswell beach near Oak Island is only 15 minutes away, while the other beaches are a mere 20-30 minutes away. With this distinct advantage, activities like fishing, boating and sunbathing are never far from home.
Brunswick Forest is beset by plenty to do on both sides of the Cape Fear River. Next time you feel like venturing out for a day of fun or relaxation, check out some of the before-mentioned local areas!