Lest We Forget: Brunswick Forest Remembers Patriot Day
September 11, 2019
ISWebmaster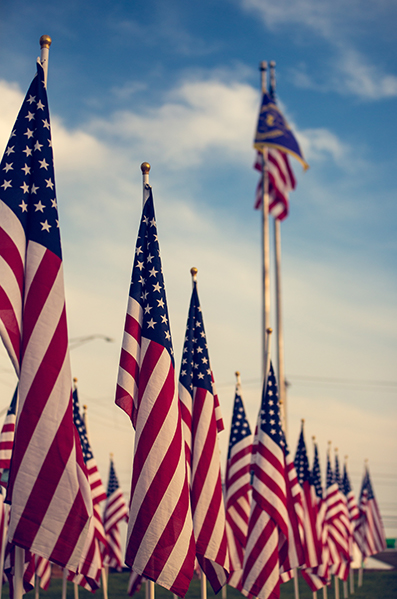 Brunswick Forest wants to take this moment to observe all those that were lost on September 11th, 2001. Many people call Patriot Day, "the day that changed America." Across the country, people remember the events of 9/11 and how it changed our lives in a New York minute. Though our country was hit with a monumental tragedy, Americans came together as one big family and persevered.
While Patriot Day is not an official federal holiday, many will nevertheless observe this day as a national day of remembrance and mourning. Businesses usually stay open and transit systems will work on their regular schedules. 2019 marks the eighteen-year anniversary of when the attacks on the World Trade Center and Pentagon took place. Even though it happened almost two decades ago, the memory has never left the hearts of Americans who vividly remember the sights that were witnessed; some remember watching it on the news, and others were there in person or have had family affected by it. 9/11 did bring about many significant changes to America, which has brought us together and made us stronger.
To this day, people participate in different events both privately and publicly in order to ensure the memory of Patriot Day will never fade. Flags will be lowered at half-mast; many will choose to attend special church services or leave flowers in memory of those lost. Most of all, we should never forget the sacrifices made by first responders on that day. Brunswick Forest gives thanks to our local area's EMS, Police and Fire Departments who always work hard to keep us all taken care of.
The true spirit of America can endure any hardship, and since 9/11 we have only grown stronger. So long as communities and neighbors continue to watch out for each other, the bond we share will only grow stronger. This sense of caring and togetherness can easily be seen here at Brunswick Forest. Residents constantly support one another like family and encourage each other to live their best lives. That's one of the qualities that makes Brunswick Forest special. This Patriot Day, Brunswick Forest encourages you to take a moment of silence and never forget the memories of those who are no longer with us.