LELAND, NC HOMES BRING CONVENIENCE AND CHOICE
September 4, 2013
Brunswick Forest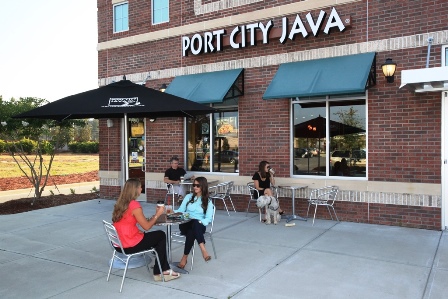 Leland, NC- At Brunswick Forest, the Coastal South's fastest growing community, we offer unmatched convenience and top-notch real estate choices! Within our beautiful amenity-rich community, there are 12 distinct neighborhoods for homebuyers to choose from while also making every convenience imaginable available. Experience the advantage of living in Brunswick Forest where everything from grocery stores to pharmacies are just a short walk or bike ride away! With uniquely striking real estate options, Brunswick Forest makes choosing your dream home and community effortless!
TRANSITION INTO CONVENIENCE
Located within the top-rated community of Brunswick Forest lies The Villages at Brunswick Forest, a 160-acre commercial center that provides shopping, dining and medical services right at your fingertips. Taking care of business has never been so easy! Accessible through a network of paths and sidewalks, The Villages at Brunswick Forest are conveniently located so residents never have to leave the community. Take a coffee break at Port City Java, grocery shop at Lowes Foods or stop by BB&T for all of your banking needs! This impressive amenity is one of many that set Brunswick Forest a part from the rest.
TOP-QUALITY CHOICE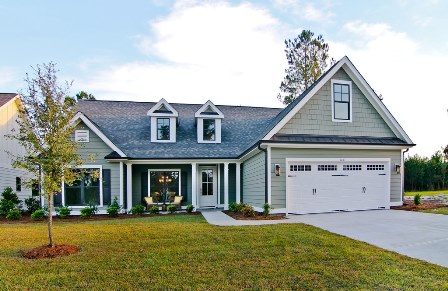 From casual coastal cottages, Carolina bungalows, and stately brick homes to Floridian style and custom craftsmen style homes, Brunswick Forest offers a variety of home choices! With 12 neighborhoods, each with their own architectural style and design features, homebuyers will have top-quality selection and ease of mind that they have found the dream home they have been searching for. With a wide variety of floor plans, layouts and exterior elevations, Brunswick Forest buyers have an abundant amount of choices to perfectly fulfill their needs and wants.
For more information, please call 888.371.2434.
www.BrunswickForest.com