Leaseback at Brunswick Forest
February 16, 2023
ISWebmaster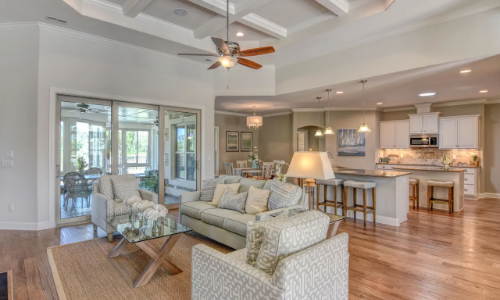 Coastal Carolina Homes Still in Demand
Coastal Carolina remains one of the hottest relocation destinations in the entire country. Every year, eager visitors look to spend time on the sparkling shores and historic beauty of the Cape Fear region. Naturally, plenty of tourists end up becoming permanent residents after falling in love with the locale. Everyone wants to grab a home or a lot while they still can. Places to live are in high demand in today's market, but there are plenty of opportunities to acquire a coastal home of your own. A leaseback from Brunswick Forest Realty is what you need!
More Opportunities to Buy at Brunswick Forest
Our master-planned community of Brunswick Forest is known as one of the most successful and reputable in all Southeastern North Carolina. Our wide variety of amenities and preferred builders have brought several neighborhoods to life and made plenty of coastal dreams come true. We have often discussed the three ways to buy at Brunswick Forest. Our current and upcoming leaseback opportunities are yet another way that you can obtain your dream home.
What is Leaseback and its Advantages?
Now, you might be asking yourself, "What is a leaseback, and how will that benefit me?" Simply put, a leaseback is where a buyer purchases their home, and then leases it back to the builder for an agreed upon time, which is where the term "leaseback" comes from. During this lease, the builder compensated the buyer, and uses the home as a model to tour other prospects through. A new move can't be completed until the terms of the lease are complete. This allows you to jump right into your Coastal by Nature® lifestyle. Leaseback opportunities have the advantage for someone who would like to secure their home but would like to have a little extra time before relocating. The truth is that under the right circumstances, a leaseback is a perfect opportunity to guarantee getting into a home that you've fallen in love with from a particular builder.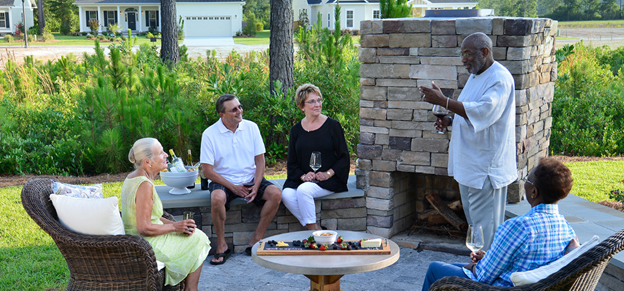 Leasebacks at Brunswick Forest
Brunswick Forest currently has a few leaseback opportunities that you might want to look further into, and more coming down the funnel later in the year. With new neighborhoods being developed as we speak, you certainly want to keep your fingers on the pulse of what property releases are coming to our community further into 2023. in our community. For those looking for different opportunities to buy at Brunswick Forest, a leaseback could be a great place to start. The models created by our building partners are just as stunning and well-crafted as anything you will find in the Southeast. Leaseback models also often feature all the upgrades from the builders for showcasing purposes. Therefore, you'll have access to a home that is very well-equipped.
Make Your Move
If the concept of a leaseback sounds enticing to you, few communities will give you more variety than Brunswick Forest does. Our realty team is always looking forward to helping people relocate and welcoming new faces to our coastal family. For more information on what's available on the horizon, you can contact our team at 833-497-1001. Or if you're looking to "try before you buy," you can always take advantage of our phenomenal Coastal Discovery Tour.