LATEST DESIGN TRENDS AT BRUNSWICK FOREST
May 20, 2016
Brunswick Forest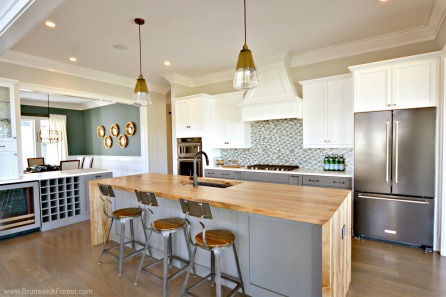 Summer is almost here and Brunswick Forest has a variety of new showcase homes available to tour! Visit us soon, receive a VIP tour of the community and amenities and check out all of the latest design trends featured in our showcase homes!
WATERFALL COUNTERTOPS
Waterfall edges on kitchen island countertops is a new design trend that can be seen in the gorgeous Cate Greene model at Brunswick Forest! Check out this lovely wood top which perfectly complements the room's gray and white cabinetry.
FAUX WOOD FLOOR TILE
Enjoy the warm and rich look of real wood in a flooring option that is durable and easy to care for with faux wood floor tiles. See how wonderful this trend looks in the new Fulbright model in one of Brunswick Forest's newest neighborhoods, Spring Branch at Shelmore.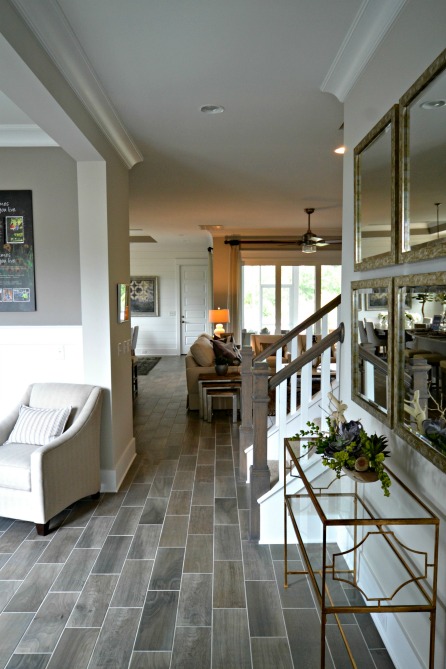 BARN DOORS
Wooden barn doors give modern homes a rustic charm that homeowners love and the folks at Brunswick Forest are no exception! Check out the lovely painted barn door at the Calhoun model located in Cypress Pointe.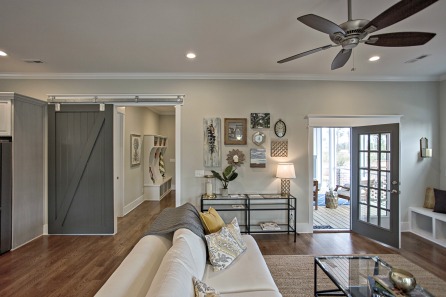 DECORATIVE SHIPLAP
Often used in historic homes, shiplap has made a big comeback in new home designs! Legacy Homes by Bill Clark great use of shiplap in their lovely Annabelle model at Brunswick Forest.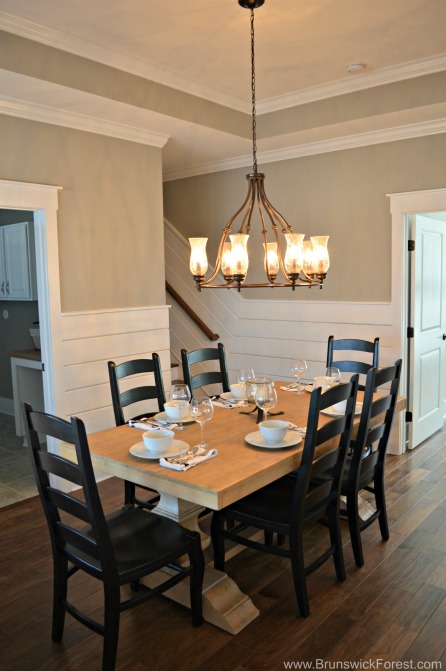 COLORBLOCK WALLS
Make your walls pop with fun color blocking techniques like those used in the new Devin model at Brunswick Forest's Parkway Crossing neighborhood! This new design trend takes its cues from the fashion world and is an easy, inexpensive way to liven up any room.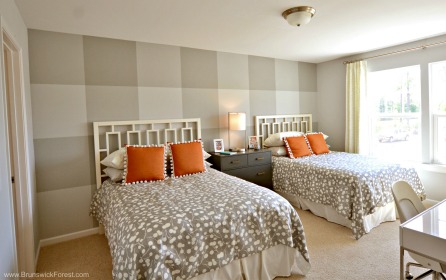 FIND MORE IDEAS ON PINTEREST
Follow Brunswick Forest on Pinterest to see more of the great design ideas featured in our beautiful model homes!
888.371.2434
www.BrunswickForest.com