Kure Beach Holiday Market
November 19, 2019
ISWebmaster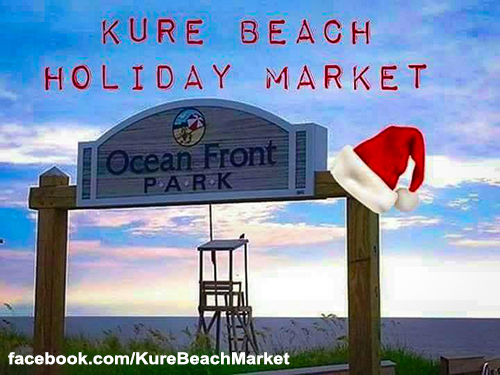 The holiday season is finally here which means it's time to begin shopping around for great gifts, items and local crafts! Whether you're looking for something special for Christmas, or just want to see what the greater Wilmington area has to offer, the Kure Beach Holiday Market is an excellent use of your time!
One of the great advantages of living at Brunswick Forest is being in a centralized location that is close to some of the best local attractions in the Southeast. Downtown Wilmington is one of the areas you'll want to explore during the holiday season, but there's plenty of fun to be had outside the city limits. Located further down from Carolina Beach, the town of Kure Beach is known for its coastal atmosphere and proximity to Fort Fisher. Make your way to The Kure Beach Holiday Market Nov. 23 and Nov. 30 (9a – 3p) to start your holiday shopping early and spectate the gorgeous oceanfront views.
The Kure Beach Holiday Market will feature a plethora of over forty craft, art and food vendors providing you with a wide array of shopping options. Food trucks will be parked outside the market, serving up delicious food to order, as you browse the numerous craft stalls. You'll even be accompanied by great holiday tunes, provided by DJ Jolly Mon Da. You'll easily find a uniquely crafted item for everyone on your holiday list, and you'll get to do so in a charming environment.
Choosing to keep your purchases to local items helps to support our local artisans and vendors! Most importantly of all, the Kure Beach Holiday Market will give you a chance to give back to those who need it most. Toys for Tots will be running throughout the duration of the market. Kure Beach is looking to collect as many donations as possible to make some holiday wishes come true, and they need your help to make it happen! There will even be two raffle baskets to make it all worth your while. Bring a new, unwrapped toy donation or a minimum $5 cash donation, and you'll receive entry into the raffle drawing for the day.
Making a child's day a little brighter while shopping at a fantastic local holiday market; now that's the true spirit of the holiday season! Brunswick Forest encourages you to make it out to this jovial seaside event and add an early spark to your holiday cheer!