KICK OFF SUMMER THIS MEMORIAL DAY WEEKEND WITH AREA EVENTS
May 22, 2015
Brunswick Forest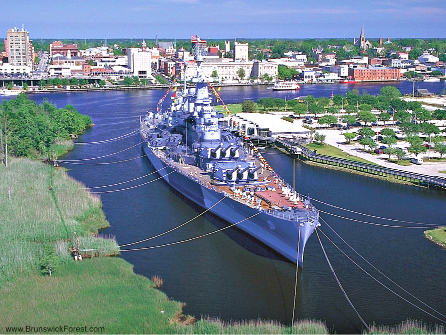 This weekend marks the unofficial start to summer and there are plenty of ways to celebrate the season both in and around Brunswick Forest. Check out these local events this weekend and commemorate the holiday as well as kick off summer with a bang!
MEMORIAL DAY OBSERVATION AT BATTLESHIP NORTH CAROLINA
The Battleship North Carolina will hold its 50th annual Memorial Day Observance Monday, May 25th at 5:45 pm to remember those who gave their lives in service to the Unites States. There will be a ceremony with guest speaker, 21-gun salute, taps and more. This event is free with ship admission.
BRUNSWICK FOREST BOAT REGATTA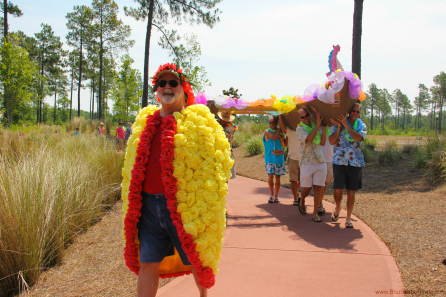 Bring your lawn chairs and arrive early for the best viewing spot at this annual Brunswick Forest community event! The Brunswick Forest Boat Regatta festivities start Saturday May 23rd at 11 am and there will be music, slushies, kayak and paddleboard demos and plenty of fun and sun. The race begins at 1 pm.
ORANGE STREET ARTS FESTIVAL
Shop goods from local artisans at the Orange Street Arts Festival Saturday, May 23rd from 10 am to 6 pm and Sunday May 24th from 10 am to 5 pm. There will be plenty of art, jewelry and pottery for sale as well as live entertainment. The festival takes place on Orange and 2nd Street in downtown Wilmington.
DOWNTOWN SUNDOWN CONCERT SERIES
Head to downtown Wilmington Friday May 22nd for the first Downtown Sundown concert of the season! Enjoy music by "The Stranger," a Billy Joel tribute band, at the Riverfront Park by the courthouse on River Street. Music starts at 6 pm and will commence at 10 pm.
888.371.2434
www.BrunswickForest.com