Keeping Matters Close to Home: Bell Residential
October 23, 2019
ISWebmaster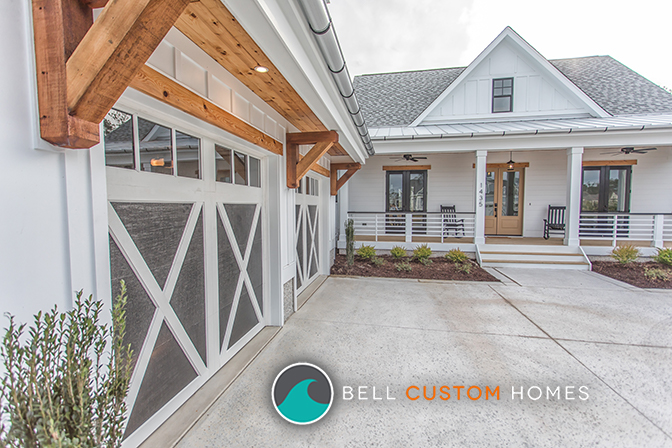 As a nationally certified design and build company, Bell Residential takes pride in being a quality builder with grassroots values. The result is a knowledgeable team of professional builders and designers who work hard to give clients a worry-free experience. Integrity is interwoven into everything they do! Being one of the trusted build partners at Brunswick Forest, aspiring homeowners can always count on receiving excellent service from the planning process, through the completed build.
A lot of hard work goes into making a luxury home. A home is also the biggest life investment that some of your clients will ever make, so it's important to choose a builder that has a sparkling reputation. Bell Residential goes the extra mile to create an enjoyable process for aspiring homeowners. The comprehensive build plans that Bell Residential produces for its clients give great attention to detail, making sure no stone is left unturned in creating a great home. The design team at Bell will also help guide your client through every step of the process. This ensures that clients will have a home that is built to suit the specific needs of their unique lifestyle. From the latest building technologies to the quality of the materials being used, Bell Custom Homes gives its clients a superior product.
A great example of this dedication can be found in Bell's Pale Oak model home, located in the Cape Fear National neighborhood at Brunswick Forest. This gorgeous model has everything you could want in a living space. Focusing on the classic farmhouse style look but with a fresh modern twist, The Pale Oak offers a wide and open floorplan with a touch of custom aesthetics. Customized ceiling beams cross atop the ceiling give you the feeling that this home has been expertly crafted. The ceiling beam designs also give this model a strong and solid feel to its construction.
Overall, supreme dedication to quality for aspiring homeowners is what makes Bell Residential stand out as a top builder in the Southeast. Their team works tirelessly to ensure each new client interaction goes above and beyond the expected standards, which is why the real estate team at Brunswick Forest is proud to have them on board as one of 13 building partners. Next time you visit Brunswick Forest, have your clients enter a Bell model home and let them see for themselves the Bell Residential difference.