IT'S THE PERFECT TIME FOR A ROAD TRIP
April 19, 2017
Katie McAlick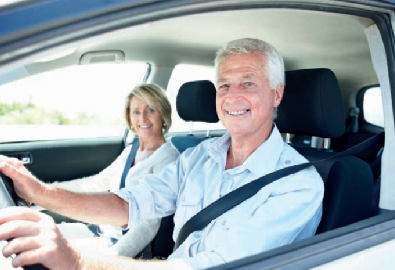 With the warm subtropical weather, it's the perfect time to explore the local towns and cities just beyond the borders of Brunswick Forest! Here are some of our favorite road-trip destinations to visit that are only a few hours away from our community here in Coastal North Carolina:
Myrtle Beach, South Carolina: If you're looking for a relaxing evening cruise with a walk along the beach, Myrtle Beach is the spot to hit! There's also plenty to do whether it be live music, outlet shopping or unique restaurants and bars that populate this seaside city.  In just under 90 minutes you can be sitting on one of the nation's favorite beaches!
Raleigh, North Carolina: Only two hours away, the metropolitan city of Raleigh is home to various plays and shows at the Duke Energy Center of Performing Arts.  Cheer for the Carolina Hurricanes hockey team  or enjoy a concert at the PNC Arena.  There are also a variety of museums and restaurants in the cultural downtown area!
Charleston, South Carolina: Charleston blends history with culture into a diverse and vibrant city that is home to arts, entertainment, and a number of historical sites. Visit some of the city's gorgeous gardens, historical Civil War sites, and delicious downtown restaurants all in about a 3 hours drive!
Charlotte, North Carolina: In just under 4 hours you can be in the breath-taking city of Charlotte.  Believe it or not, Charlotte is one of the largest banking cities in the country, second only to the city of New York. But don't be fooled by this city's hustle and bustle! Catch a Hornets basketball game or evening show at the Spectrum Center, check out the history of NASCAR Racing at the NASCAR Hall of Fame, or stroll through the downtown area's many stores and restaurants!
Hilton Head, South Carolina: Tropical weather awaits on Hilton Head Island, where activities like golf, tennis, and fun water sports are in abundance! Whether you want to make waves on the beach or explore the local museums and historical sites, a relaxing weekend trip to the island is around 4 hours away!
Asheville, North Carolina: Calling all hikers, trailblazers, and mountaineers! The city of Asheville offers not only scenic views of the natural beauty of North Carolina but comfy lodging right in the center of nature. Just over 5 hours away, explore points of interest like the Biltmore Estate, the North Carolina Arboretum, and local Grandfather Mountain!
Whether you're looking to hike the legendary North Carolina mountain ranges or to get a taste of the culture in the vibrant cities of the South, Brunswick Forest is at the center of it all! Set in a prime location just outside the city of Wilmington, delight in the various activities both in and around our community.
866-831-8289