Introducing Your New Cape Fear National Golf Pro – Ryan Price
July 30, 2018
Beth Burgee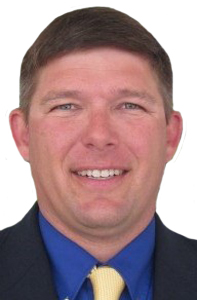 The most recent employee to join our Brunswick Forest team, Ryan Price has stepped into the role as our new Golf Pro at Cape Fear National. With 12 years of experience in the golf industry, Ryan is a welcome addition to the community and we look forward to having him join our growing team!
Speaking with Ryan, he hopes to expand the number of member functions at Cape Fear National, increase the amount of tournaments that come to the course, add more events to the calendar and look into Junior Golf opportunities for the younger demographic that is interesting in learning more about the sport.
Born in Wilmington in 1974, Ryan was raised in an Air Force family that moved all over the world. He graduated high school in Newnan, Georgia before joining the Navy, where he would serve for 6 years. Ryan met his wife, Debbie, while he was in the Navy and they have since had two daughters together, Kristen and Ashley.
Ryan's career in the golf business began after the Navy and he has since worked at various courses in the Wilmington area.  His love for golf stemmed from his family's interest in the sport and it quickly became a passion for Ryan once he started playing regularly. Taking a step back from the industry to spend more time with his family, Ryan recently decided to dive back into the golf world this year when he was re-elected into the PGA of America.
Be sure to stop in to the Pro Shop at Cape Fear National to introduce yourself and welcome Ryan to Brunswick Forest!
www.BrunswickForest.com
866-831-8289