Introducing our Newest Sales Executive – Judson Poole
July 7, 2018
Beth Burgee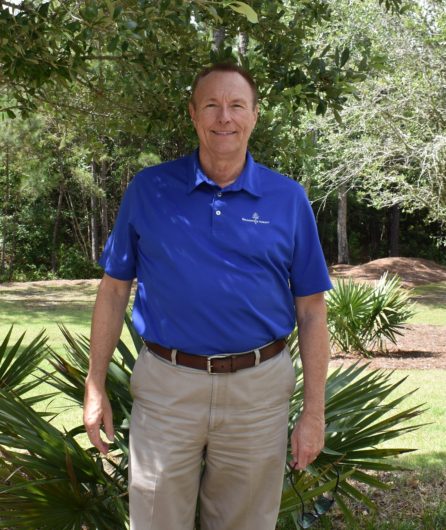 Just as our community is growing, so is our Brunswick Forest team! We'd like to introduce you to our newest Sales Executive, Judson Poole.
Joining us this past week, Judson is a North Carolina native, hailing from the riverfront city of New Bern, NC. Spending the past ten years in Wilmington, Judson enjoys spending time in the ocean, on the water boating and swimming with his wife and daughter, who recently graduated from UNCW. His favorite part about the Wilmington area is the coastal lifestyle, meeting new families from diverse cities and backgrounds and the beautiful beaches that make this area such a popular destination for visitors and residents alike.
After 20 plus years in the real estate industry, Judson is excited to join the Brunswick Forest team and looks forward to utilizing his experience working with developers, builders and general brokerages in the area. Past real estate ventures have allowed him to become very familiar with our community and given him the opportunity to build relationships with the Brunswick Forest team and several property owners.
We're looking forward to having an experienced and knowledgeable agent join our family and can't wait for Judson to aid in the growth and development of our award-winning community.
www.BrunswickForest.com
866-831-8289