INTERIOR DESIGN TRENDS: SOPHISTICATED CEILING TREATMENTS
July 13, 2014
Brunswick Forest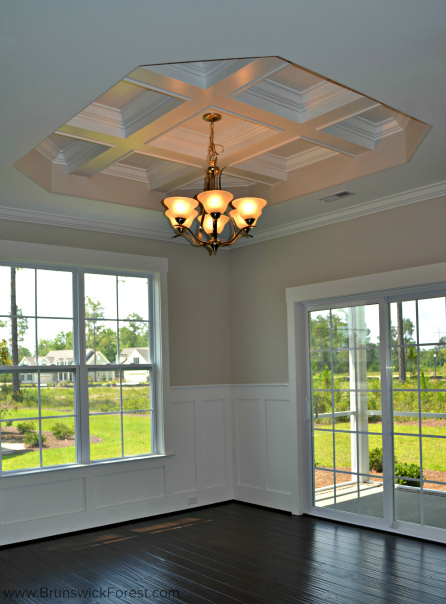 Plain white ceilings are rapidly becoming a thing of the past as interior designers and home builders embrace unique and interesting ceiling treatments that will add visual interest to your home. At Brunswick Forest, we work with many fantastic home builders who offer plenty of options to beautify your ceilings and create the home of your dreams.
1. Coffered Ceilings
Coffered ceilings add character to any room. Depending on the size of the room and height of your ceilings, you can opt for low profile or deep coffered moldings to add a traditional feel and visual interest.
2. Tray Ceilings
Tray ceilings give rooms a touch of elegance. They can work in any room, but are most effective in master suites, living areas and add class and sophistication to offices or studies.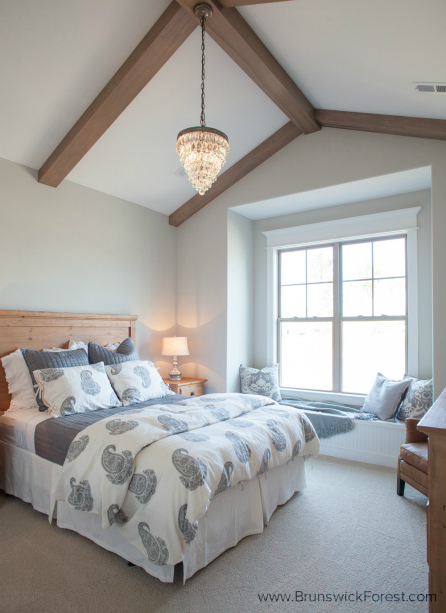 3. Faux Beams
Install faux wood beams to give any room a rustic feel. The advantage of using faux beams is that you can create almost any design you can imagine. Ideas range from simple parallel placement of beams to grid patterns to elaborate truss-like patterns.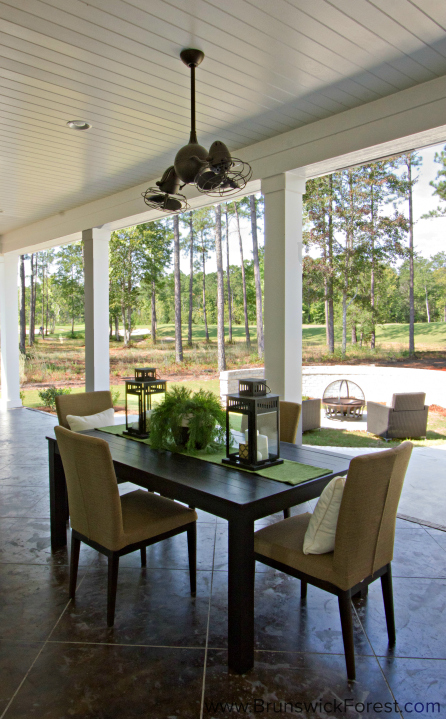 4. Wood Paneling
Versatile wood paneling lets you create almost any look you want in a room, whether you are going for a beach cottage aesthetic with a white bead board ceiling or the feel or a rustic mountain lodge with weathered wood and knotty pine boards. The type of wood you use, pattern and stain will determine the final outcome and the overall look of your space.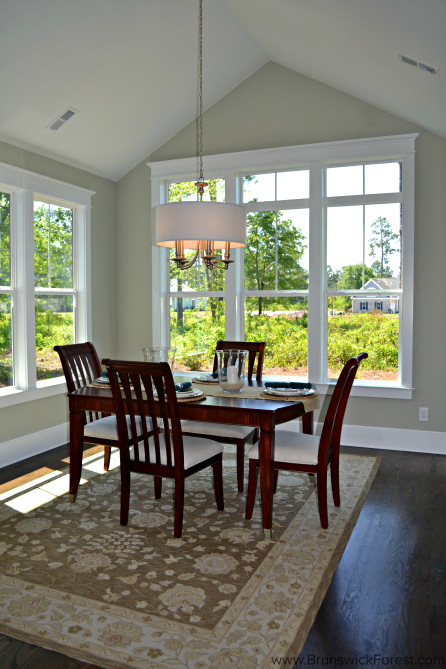 5. Vaulted Ceilings
Vaulted ceilings are wonderful at making any room seem large and brighter. Sometimes referred to as cathedral ceilings, this style is popular with homeowners and is great addition to any open floor plan.
888.371.2434
www.BrunswickForest.com