INTERIOR DESIGN SPOTLIGHT: LUXURY BATHROOM FEATURES
August 17, 2014
Brunswick Forest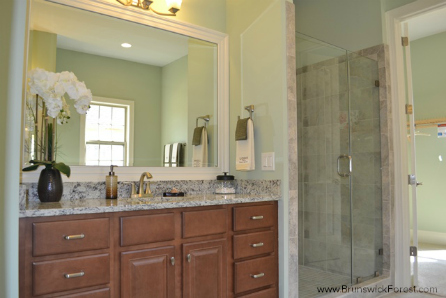 At Brunswick Forest, we believe in living an attainable, luxurious lifestyle and our neighborhoods are full of beautiful homes that exemplify this belief!
Lavish master bathrooms are one standby in all of our home plans. Our builders incorporate many desirable elements to create gorgeous bathrooms with modern design features.
GRANITE TOPS
Granite countertops are not just for kitchens anymore. Homeowners can opt for granite tops over traditional marble in their bathrooms to add design interest and sophistication.
TILE SHOWERS WITH FRAMELESS GLASS DOORS
There is nothing quite as elegant as a beautiful glassed-in tile shower in a bathroom. Tiled niches and benches can be incorporated in to your shower design to create the shower of your dreams!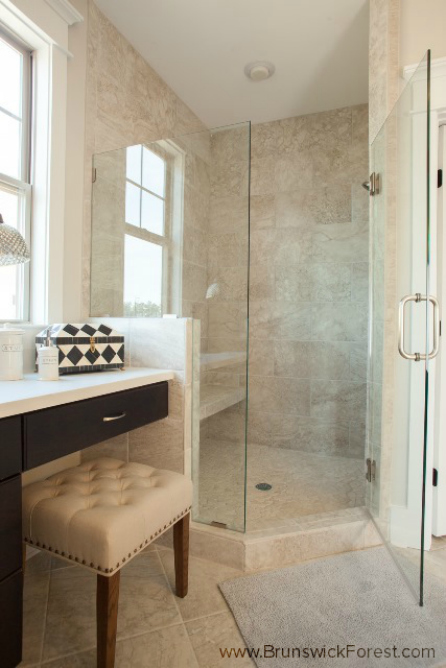 SOAKING TUBS
Relax and unwind after a long day in your large soaking tub. Homeowners can opt for either freestanding or built-in tubs depending on their plans and individual needs.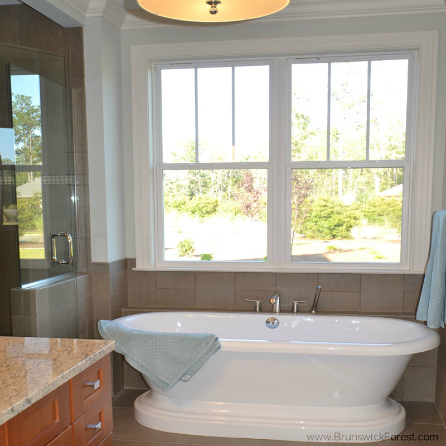 PLENTY OF STORAGE
Our home plans make the most use out of space and incorporate storage whenever possible. This holds true for not only the entire house, but in the bathrooms as well. With large-sized vanities you will have plenty of cabinet space to hold all of your toiletries, towels and bathroom accessories.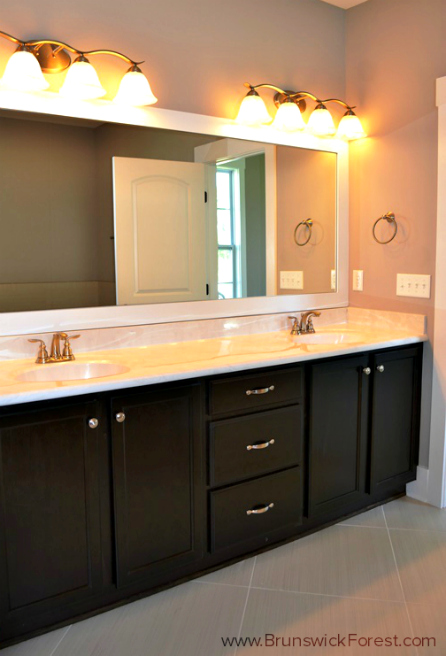 DUAL VANITIES
No need to share a vanity with your partner when getting ready in the morning when you have a master bath with a full-size dual vanity. This luxury feature will not only save time, but it may save your relationship as well!
888.371.2434
www.BrunswickForest.com