Ideal Living Shows – Agent John Avera
February 9, 2019
ISWebmaster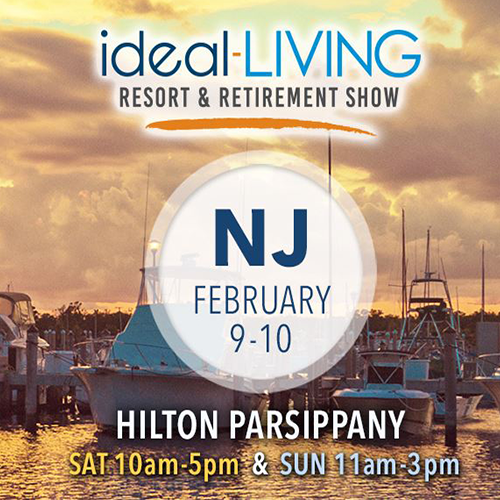 Ideal Living shows provide a great opportunity for aspiring residents to learn about many different communities. Brunswick Forest sales agent John Avera shares what he personally loves most about Ideal Living shows.
John is in his fourth year working for Brunswick Forest and has been attending the shows since 2005. Prior to being with us here at Brunswick Forest, John states that he has always been involved in sales. He originally brokered freight for a trucking company. After trucking, he moved to boat sales and then finally to real estate, where he has been for the past 16 years!
John is always up for meeting new people. "My favorite part of the shows is socializing with the other real estate teams from all over the South. Picking their brains, learning how they do things, sales, and what's been driving their market" he explained. Without a doubt it's those personal bonds that keep him coming back.
"I've been lucky to welcome quite a few great families into Brunswick Forest, and it's hard to just pick one to discuss." John exclaims. Usually, it's all about connecting with the home buyer on a personal level. He explained that he often references families he has worked with as case studies for aspiring residents. "We get to meet people from all walks of life. I like to get to know what people like, where they're from and so on."
An aspiring resident's reasons for being interested in the area can vary. No property tour is ever the same! "Most people who are interested in Brunswick Forest are looking for things such as lower taxes, mild winters, social activities, coastal living, great amenities, and a city that's easy to access." Above all else, Brunswick Forest's most appealing qualities are lifestyle, location, and buying options.
For John, what truly makes our community unique is the development layout. Rather than densely populate smaller areas, Brunswick Forest has its neighborhoods spread out. "We develop by neighborhood and each is different." The broad range of choices that Brunswick Forest offers is highly appealing.
Brunswick Forest has what people are looking for in a master-planned community: Location, climate, real estate variety, and amenities. John Avera ends his story by giving advice to future residents. "The right house in the wrong community is not the right house. It's pertinent to understand how important location is, as well as all the necessary accommodations being close by."
Come to an Ideal Living show or try our Coastal Discovery Package. We encourage you to learn about our master-planned community and see what so many new homeowners are raving about.  A coastal lifestyle with supreme accommodation awaits you here at Brunswick Forest.
Listed below are the next trade shows.  COME SEE US AT THE SHOW!