HYBRID GRASSES AND BEAUTIFUL VEGETATION SHINE AT CAPE FEAR NATIONAL
October 26, 2014
Brunswick Forest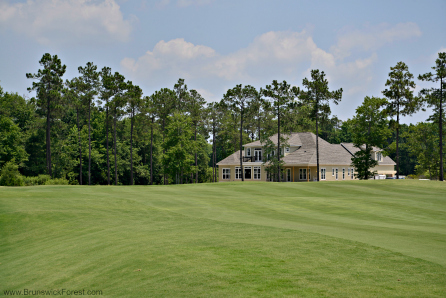 The staff at Cape Fear National takes pride in maintaining the stunning beauty of the course's fairways, greens and natural areas. In order to provide the best golf experience possible at this top-notch 18-hole course, careful consideration was put in to selecting the type of grasses used.
TIFWAY 419 BERMUDA GRASS
Cape Fear National's tees, fairways and roughs are covered with Tifway 419 Bermuda Grass—a strain of grass that combines durability with visual appeal. Tifway 419 Bermuda has been the most popular sport turf for the past 40 years and for good reason. It is dense, spreads rapidly, tolerates close mowing, is drought-tolerant, competes well with weeds, and is insect and pest-tolerant.
A1/A4 BENTGRASS
The greens at Cape Fear National are covered with A1/A4 hybrid Bentgrass. This grass is beloved by golfers for its smoothness that allows balls to travel further with uniform speed and no bumping. In addition, A1/A4 bentgrass is hardy and can withstand quite a bit of foot traffic.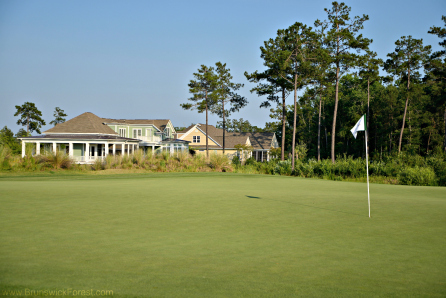 NATURAL AREA GRASSES AND VEGETATION
The beautiful natural areas of Cape Fear National make for some pretty spectacular views that can be seen from the gorgeous homes within the neighborhood. In this area, you will find cord grass, crown grass, dwarf maiden grass, broomsedge and a number of wildflowers.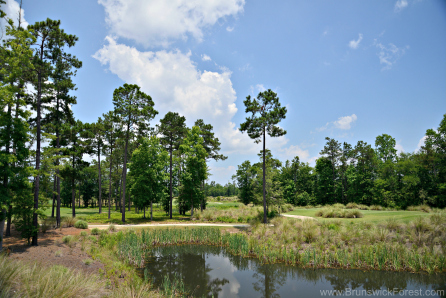 888.371.2434
www.BrunswickForest.com