Hurricane Florence Update
September 17, 2018
Beth Burgee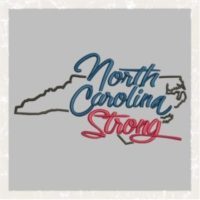 Dear Residents and Friends of Brunswick Forest,
With news of Hurricane Florence being covered on an international scale, we wanted to update you on the status of Brunswick Forest.  We are pleased to report that our community did very well. While parts of our region received significant water intake, only a few areas of Brunswick Forest had standing water and most significantly, no homes in Brunswick Forest were flooded. We are fortunate to be in an area that tends to harbor us from these coastal occurrences.
Roy Cooper, the governor of North Carolina, has referred to this storm as a "1,000-year rain event." Suffice it to say, this is far from the norm in southeastern North Carolina, and we expect to have things back to normal very quickly. To that end, we are also organizing volunteers to help others in our area who were not as fortunate as we were.
We hope you and your loved ones also fared well, and we look forward to seeing you soon.
Kind regards,
Jerry Helms
Brunswick Forest