House of Pickleball Expansion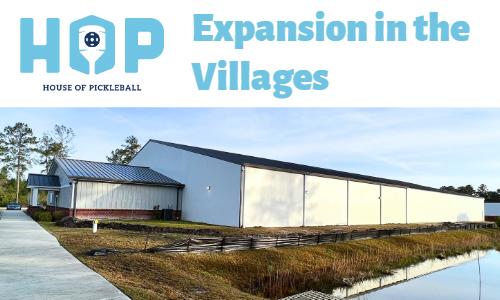 Villages: House of Pickleball Expansion
Pickleball has earned a special place in the heart of the Brunswick Forest community. One of the most popular outdoor activities for active adult communities in Southeastern North Carolina, Pickleball is easy to learn, easy on the knees, hard on calories and a great way to meet new friends that enjoy the same active coastal lifestyle you do.  
Brunswick Forest is proud to have outdoor pickleball courts available to residents and the Brunswick Forest Pickleball Club. But if you're someone who just can't get enough pickleball, it's important to have a rainy day plan. And where better than the Villages at Brunswick Forest's own House of Pickleball, a world-class, publicly available facility that features only pickleball?  
And even better news for picklers…we're thrilled to share that the House of Pickleball expansion project is near completion, doubling their capacity for all picklish fun.  
The House of Pickleball Legacy
Since opening in the summer of 2018, the Village's House of Pickleball has quickly become a beloved institution in the community. The facility boasts state-of-the-art pickleball courts, providing players of all skill levels with a top-notch playing environment. The knowledgeable and friendly staff at House of Pickleball ensure that everyone feels welcome and supported, whether they're seasoned pros or new to the game.  
House of Pickleball's commitment to fostering a vibrant pickleball community has led to the creation of regular leagues, tournaments, and social events, making it more than just a sports facility but a social gathering place as well. Drop-Ins, Round Robins, and Evening Socials are offered on a daily schedule along with leagues for women, men, and mixed throughout the year. Tournaments held here are also one of the largest events in Leland that attract people to the area!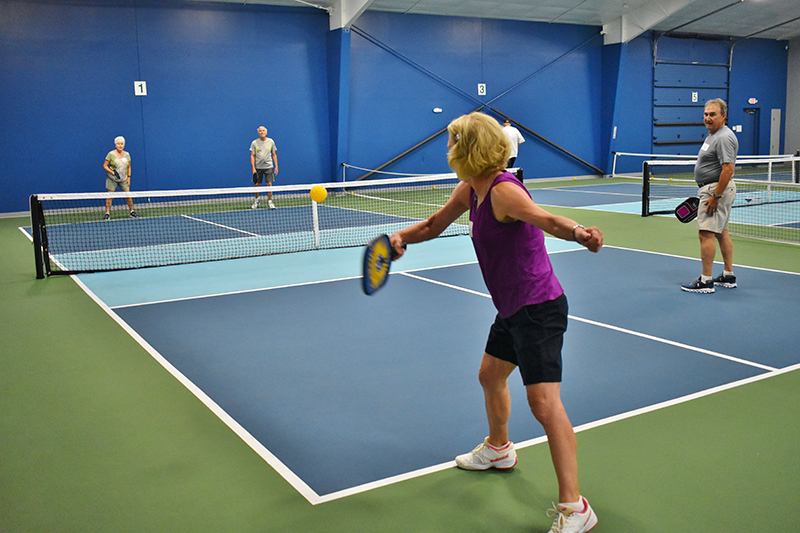 Double the Fun
With an increasing demand for Pickleball facilities in the area, House of Pickleball decided to expand its operations to meet the growing needs of the community.  
To quote on of the owners, Richard Holloman, "The House of Pickleball is currently at capacity. We want members, guests, and local citizens to have the opportunity to play at their pleasure, and our facility expansion will allow for that." 
The expansion plans will not only include 30,000 square foot space with 12 indoor cushion courts. But will feature a 3,000-square-foot space for socializing and enjoying refreshments, as well as improved fencing between courts for more comfortable play.  
Needless to say, the new and improved House of Pickleball will be the nicest indoor facility east of the Mississippi!  
Anticipated Reopening and the Future
: 
The highly-anticipated reopening of the expanded House of Pickleball will take place summer 2023. The Brunswick Forest community and pickleball enthusiasts eagerly await the grand unveiling of the enhanced facilities, which promise to raise the bar for picklers and spectators alike. With the additional courts and upgraded amenities, House of Pickleball aims to provide an even greater range of opportunities for pickleball enthusiasts to hone their skills, compete, and socialize. 

Give us a call at 866-832-1141 to learn more about Brunswick Forest's active lifestyle or make an appointment online.