Homes with Extra Space are Common at Brunswick Forest
November 16, 2020
ISWebmaster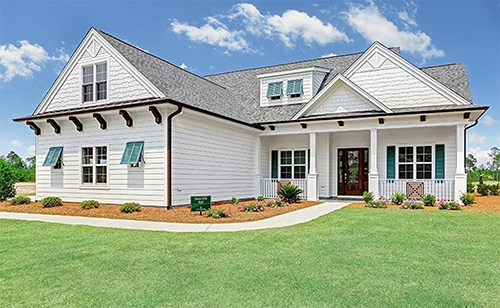 Aspiring homeowners may look for different things in a dwelling, such as a luxury kitchen, hearth, trim details, mudrooms, or a walk-in closet. It all depends on what sort of lifestyle you are looking to pursue! What you need are options; Options that allow you to accommodate an extra room, office space, or storage area in a modern home.
Extra space means additional square footage that can be utilized in a variety of different ways. Many of our builders offer floorplans with a bonus room. Our residents have used them for storage, guest rooms, offices, craft rooms and play areas for their young children or visiting grandchildren. Home offices have been very popular recently as many folks are able to relocate and continue working remotely!
2020 Real Estate trends show homeowners desiring floor plans that are smaller in physical size but maximizing internal space. When your home has an extra room, this gives you a comfortable level of adaptability. Let your home grow around personal needs, and not vice-versa.
At Brunswick Forest, we are proud of the choices our builders offer aspiring homeowners. Listed below are just some of the models and builders that offer optional extra space:
The Shelter Bay by Kent Homes
The Myrtle by Legacy Homes by Bill Clark
The Banyan by Logan Homes
The Middleton by Mungo Homes
The Capeside I by Logan Homes
So, if you're like many of our active residents, you're probably thinking:
I'd really like a space for my desk and treadmill. Where could I put them?
Fortunately, many floorplans offered here will make that easily achievable. For a full list of homes, you can consider checking out our Home to Tour digital flipbook, digital home tour videos on Facebook, or contact our real estate team at 833-497-1001