Hogs in the Forest's Annual Holiday Fundraiser
December 4, 2017
Beth Burgee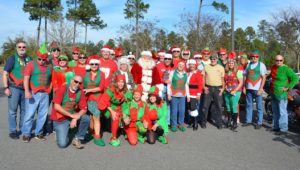 Proudly representing all Brunswick Forest motorcycle enthusiasts, Hogs in the Forest consists of residents in the community that have a passion for riding bikes, hitting the open road and giving back to our local community.
Since it's conception in early 2012, John and Nancy D'Abrosca have grown the Hogs into over 40 riders from all neighborhoods within Brunswick Forest. Staying true to their casual and informal roots, members primarily communicate through their email distribution list and word-of-mouth. Despite their informal environment, the group prides themselves on their annual Hogs in the Forest Holiday Fundraiser.
Holiday Food Drive
November 10-December 10

In an effort to collect food donations for Manna Ministries, located in Leland, as well as pet supplies for Brunswick Animal Sheleter, Hogs in the Forest have organized a donation box at the Brunswick Forest Fitness and Wellness Center. In addition to this drop box, Santa's Elves will be collecting curbside donations throughout Brunswick Forest on December 9th beginning at 9:00am. Last year's fundraiser resulted in over three full truck loads of food, making their contribution the largest donation Manna Ministries received all year!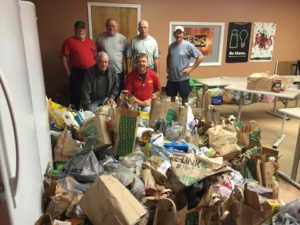 Motorcycle Parade of Hogs in the Forest
December 10 // 2:00pm
Kicking off their annual Christmas Party, Hogs in the Forest Elves, Santa and Mrs. Claus will make their way through the streets of Brunswick Forest with their decorative and festive display of motorcycles for a Parade of Holiday Hogs! Bikers will cruise through each neighborhood with their decorated bikes to spread holiday cheer and remind everyone why this truly is the most wonderful time of the year.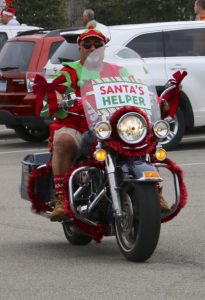 Christmas for the Children
December 10 // 3:00pm
The last stop on the list for Santa and his team of Elves will be at the Fitness & Wellness Center for the Annual Children's Christmas Gathering. The Hogs invite you to bring your family up to sit with Santa, enjoy music, juice and some of Santa's favorite holiday treats for the children to enjoy. Be sure to arrive a little early to welcome Santa and friends as they conclude their Parade of Motorcycles!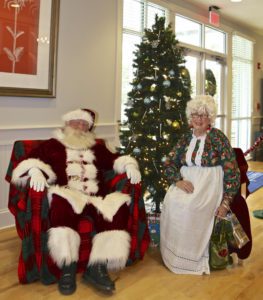 Please note that this event is exclusive to Brunswick Forest residents only. If you'd like to contribute a food donation to Manna Ministries or the Brunswick Animal Shelter, please follow the links provided for more information.
www.brunswickforest.com
866-831-8382