HERE IS WHAT'S HAPPENING IN DECEMBER AT BRUNSWICK FOREST!
December 10, 2013
Brunswick Forest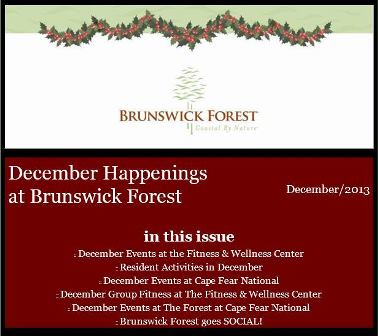 In case you missed it…here are the December Happenings at Brunswick Forest! Stay current on all of the social activities, fitness classes, club meetings, community announcements and much more with this month's newsletter!
To make sure you don't miss a beat…sign up for the Brunswick Forest e-newsletter here!
888.371.2434
www.BrunswickForest.com