HEALTHCARE ESSENTIALS IN AND AROUND BRUNSWICK FOREST
May 1, 2017
Katie McAlick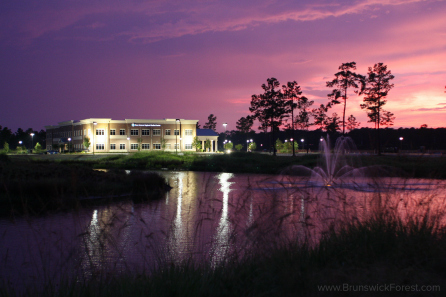 Knowing where all the local physicians and doctors are when moving to a new area is essential. We here at Brunswick Forest are breaking down a list of the local hospitals and health offices in the city of Wilmington and right here in our community!
New Hanover Regional Medical Center is the leading medical institution here in Wilmington, North Carolina. With a variety of services, including urgent care, home care, neuroscience, trauma, and even Bariatric Surgery, New Hanover is ready to assist you with your health concerns.
Wilmington Health offers services in a number of fields, as well. From primary care physicians to specialists in areas such as cardiology, physical therapy, and orthopedic surgery, you are in careful hands when visiting one of the Wilmington Health offices—one of which is right in The Villages at Brunswick Forest!
When physical injuries from sports or other activities arise, many choose EmergeOrtho to help them get back in the game! Whether it be a spinal, hip, or knee injury, EmergeOrtho is ready to see you in either their Wilmington offices or right here in their Brunswick Forest office!
While there are a number of health care options in the greater Leland and Wilmington areas, Brunswick Forest has you covered in a number of different health fields. Alongside our Wilmington Health office–specializing in family medicine, endocrinology, pediatrics, internal medicine, and more— and our EmergeOrtho office, some of our other offices include dentistry, orthodontics, oral surgery, and even vision care!
When it comes to health care and fitness, Brunswick Forest and The Villages have you covered! Stay active and on-the-go with our variety of health services just a walk or a bike ride away!
866-831-8289