HEAD TO THE VILLAGES AT BRUNSWICK FOREST FOR ALL YOUR DENTAL CARE NEEDS
January 6, 2015
Brunswick Forest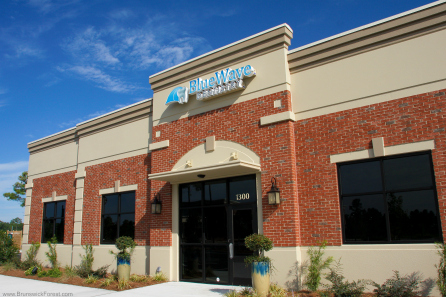 When it comes to dental care, we have you covered in The Villages at Brunswick Forest! Our 160-acre commercial town center has not only retail establishments, but medical and dental care facilities like the ones at Blue Wave Dentistry, Austin Oral and Maxillofacial Surgery and Cherubini Orthodontics. Enjoy a convenient lifestyle at Brunswick Forest with so much right at your doorstep!
BLUE WAVE DENTISTRY
Blue Wave Dentistry provides cosmetic and restorative dentistry in a state-of-the-art facility. Blue Wave Dentistry prides itself on its commitment to using only the finest materials, technology and dental laboratories available, so patients can feel confident they will receive the most up-to-date and highest quality dentistry available.
AUSTIN ORAL AND MAXILLOFACIAL SURGERY
Mark C. Austin, DDS practices a full scope of oral and maxillofacial surgery with expertise ranging from corrective jaw surgery to wisdom tooth removal. Dr. Austin specializes in implants and bone grafting procedures and also offers a variety of facial cosmetic procedures including Botox, Juvederm and Voluma.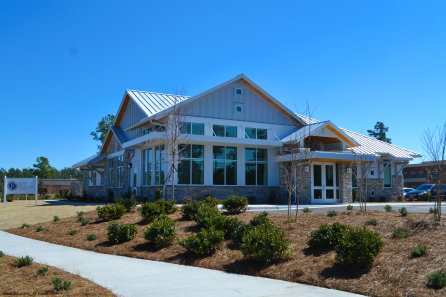 CHERUBINI ORTHODONTICS
Cherubini Orthodontics is an award-winning practice headed by Dr. Michael Cherubini. Cherubini uses the most modern techniques including digital radiographs, Invisalign® clear aligners and the latest software and technological advances in orthodontics. Services include all types of braces for children and adults, services to assist in facial growth development, surgical orthodontics and treatment for jaw pain.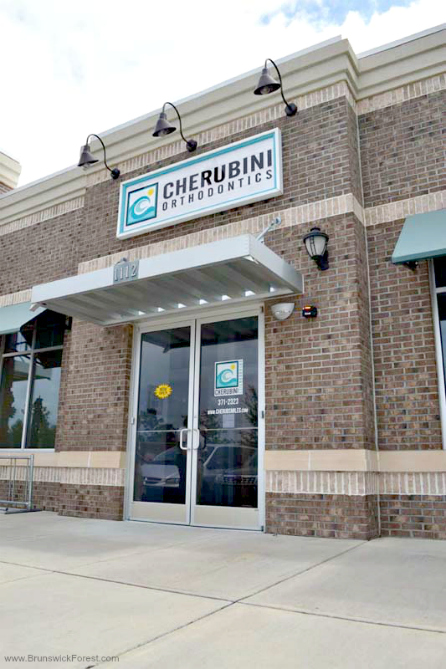 888.371.2434
www.BrunswickForest.com