HAVE CAPE FEAR NATIONAL HOST YOUR NEXT EVENT
September 14, 2014
Brunswick Forest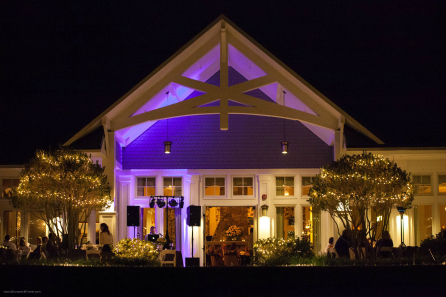 Cape Fear National at Brunswick Forest is not only one of the Southeast's newest and finest golf courses, it is also home to a gorgeous clubhouse that is the perfect setting for a wedding, banquet, holiday party, or corporate event.
CAPE FEAR NATIONAL'S CLUBHOUSE
The clubhouse's 7,000 square foot facility has breathtaking views of the Cape Fear National Golf Course as well as access to a huge outside covered terrace. There is also a large event lawn adjacent to the clubhouse that is perfect for hosting larger events and can accommodate a tent that will fit up to 200 people.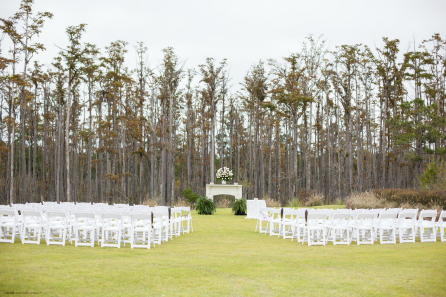 AN EXPERIENCED STAFF
Hosting your event at Cape Fear National ensures that you will not only receive excellent service from a staff that makes it their job to exceed expectations, but you will also be able to offer your guest little "extras" that will set your event apart. This includes great perks like a shuttle service from the lower parking area for guests as well as a diverse menu with gourmet items like ceviche, sashimi and duck.
Contact Cape Fear National today and our staff will be happy to work with you to ensure your event is a success!
888.371.2434
www.BrunswickForest.com