HAVE A BLAST THIS 4TH OF JULY
July 1, 2017
Katie McAlick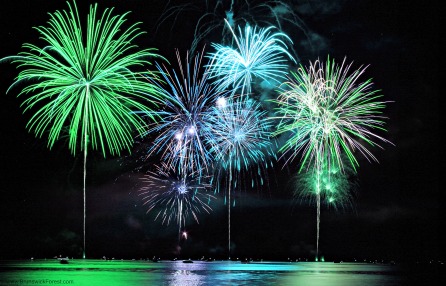 Bring your patriotic spirit to celebrate 4th of July in a big way right in Southport, North Carolina, just a 30 minute drive from Brunswick Forest! With a parade, shag dancing, beach games, and vendors selling arts and crafts, this Independence Day celebration will fill your day with loads of family-fun!
HISTORIC ROOTS BREED LASTING TRADITIONS
While the annual North Carolina 4th of July Festival started in the 1970s in the City of Southport, the celebration has been rolling since the late 1700s when ladies dressed in white would march through the town of Smithville in observance of our countries independence. Today, that tradition is honored with soldiers dressed in uniform, the festival's Freedom Run, and a special appearance by the newly crowned Miss North Carolina.
JOIN THE FUN!
Be sure to catch all the excitement this 4th of July right in Southport! The parade starts at eleven o'clock in the morning at East Moore Street and Atlantic Avenue. For more information, visit the website for the North Carolina 4th of July Festival today.
866-831-8289