Happy 4th of July!
July 4, 2019
ISWebmaster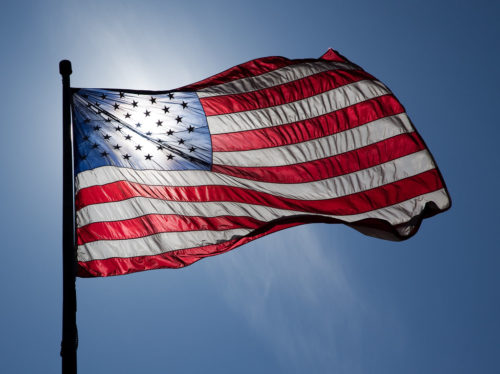 No matter what you decide to call it, "The 4th," "Independence Day" or even "America's Birthday," there's no denying how important the Fourth of July is to our country. People go about celebrating it in different ways, but the same things usually come to mind for most Americans; barbeques, parades and plenty of fireworks! Naturally, hundreds of years after a young America first declared independence in 1776, celebrations have become more commercialized. That doesn't mean it isn't vital to know where it all began, and why. Here's some quick history on how Fourth of July celebrations have changed over the years!
The Fourth of July 1776 was when the original thirteen colonies officially ratified independence from Great Britain, and fully adopted the Declaration of Independence. Plenty of colonists at the time were unsure about becoming an independent nation, even though The Revolutionary War had already begun a year earlier. As tensions between Britain and America grew, more colonists wanted independence. After the newly formed United States started to grow, early celebrations to commemorate Fourth of July began to take root. The modern-day celebration is actually quite similar to the earliest celebrations.
Summer concerts would be held, bonfires would be lit, parades would be marched, muskets and cannons would be fired, and the first public readings of the Declaration of Independence took place! Even though The Revolutionary War was still going on at the time, many Americans celebrated what they felt was the triumph of liberty. Massachusetts was the first state to make the Fourth of July an official state holiday, with the Fourth becoming a national holiday in 1870.
Centuries later, we still celebrate the founding of our nation with a myriad of special events. As a master-planned community that focuses on freedom to live out your ideal lifestyle, Brunswick Forest wishes all our residents to have a safe and wonderful Fourth of July. Spend time with friends and neighbors, throw some burgers on the grill and enjoy all the amenities our community has to offer. Celebrate this great country, and the sacrifices made, so we could enjoy a beautiful life in Coastal Carolina.
Looking for a few fun events to make your Fourth of July memorable? Check out some of these local celebrations going on in your area!
Shop and dine in downtown Wilmington. After a night of feasting, drinking and merriment, you can sit back with the whole family and watch the incredible fireworks show over the Cape Fear River.
Where: Waterfront Park
When: July 4th
What time: 9:05 pm
Admission: Free
Pay a salute to old glory, Southport style! Since 1972, this local festival has celebrated our nation's independence for over 200 years. Hosting up to 50,000 people per year, Southport will have an abundance of parades, food and vendors. If you're looking to celebrate the Fourth in a big way, you should give this event a visit!
Where: Historic downtown Southport
When: June 23rd– July 4th
Admission: Free