HAMMOCK POOL NOW OPEN!
June 27, 2014
Brunswick Forest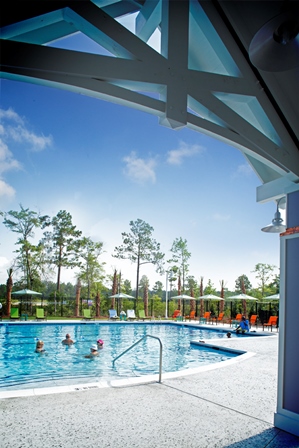 A tropical poolside paradise awaits you at the newly finished Hammock Pool. Located adjacent to Hammock Lake inside the charming Shelmore neighborhood lies the newest Brunswick Forest amenity. Adding to an already impressive line-up of top-notch amenities, the Hammock Pool has taken shape offering yet another relaxing resort-style amenity for Brunswick Forest residents!
Sit back and relax at Hammock Pool in any of the colorful chairs or chaises or try your hand at a game of bocce ball on the courts also located within this beautiful new amenity. Kids will have a blast at Hammock Pool with the Splash Pad especially designed with animal-shaped water spouts and fountains for tons of fun in the sun! Swim laps or simply take a refreshing dip in the beautiful salt water pool!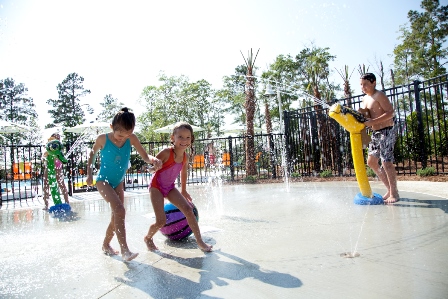 Hammock Pool Hours:
Saturday through Wednesday 6:00 am – 9:00 pm
Thursday & Friday 8:00 am – 9:00 pm
888.371.2434
www.BrunswickForest.com