GROWTH AND EXPANSION ON THE HORIZON FOR THE VILLAGES AT BRUNSWICK FOREST
June 4, 2013
Brunswick Forest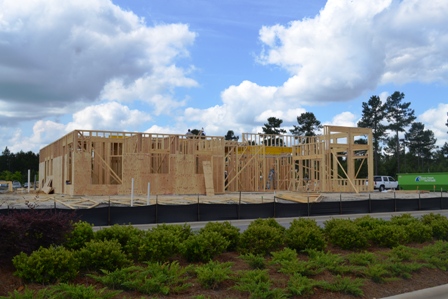 THE VILLAGES ADD A NEW BUSINESS
The Villages at Brunswick Forest is expanding its ranks of impressive medical professionals with the addition of Austin Southeastern Oral and Maxillofacial Surgery. The new free standing state-of-the-art oral and maxillofacial surgery facility is in its early stages of construction and looks forward to opening its doors later this year.
A native of North Carolina, Dr. Mark Austin received his academic credentials from the well-known and top-ranked UNC School of Dentistry in Chapel Hill, NC. Knowledge, expertise, and experience have brought Dr. Austin to The Villages at Brunswick Forest to begin his new practice and brighten the smiles of the Greater Brunswick County area. The Austin Southeastern facility will be located within The Villages at Brunswick Forest's 160 acre commercial development and visible from the New Hanover Regional Medical Center Health & Diagnostics facility and other local businesses.
When Austin Southeastern opens its doors later this year, clients can expect top-notch care in an unsurpassed location at The Villages at Brunswick Forest. The oral facility will offer patients services for implants, extractions, wisdom teeth removal, trauma, pathology and reconstructive surgery. As The Villages welcome another new business and partnership to the area, it looks forward to growth and expansion in the near future!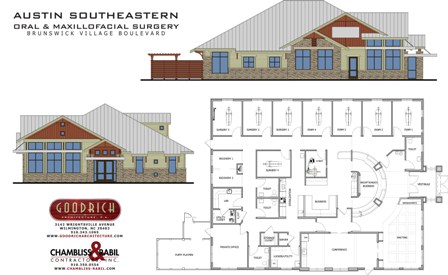 888.371.2434
www.BrunswickForest.com