GROUNDBREAKING IN THE VILLAGES OF BRUNSWICK FOREST
April 10, 2017
Katie McAlick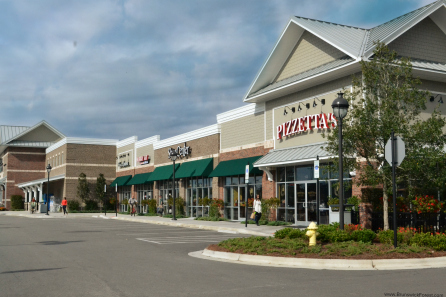 The Villages at Brunswick Forest are happy to welcome the addition of several new businesses, including the A.M. Deli & Diner and Shuckin' Shack! Community leaders, representatives of Chambliss and Rabil Contractors, Inc., and other local dignitaries came together for the groundbreaking of these newest additions to the Brunswick Forest community on April 4th.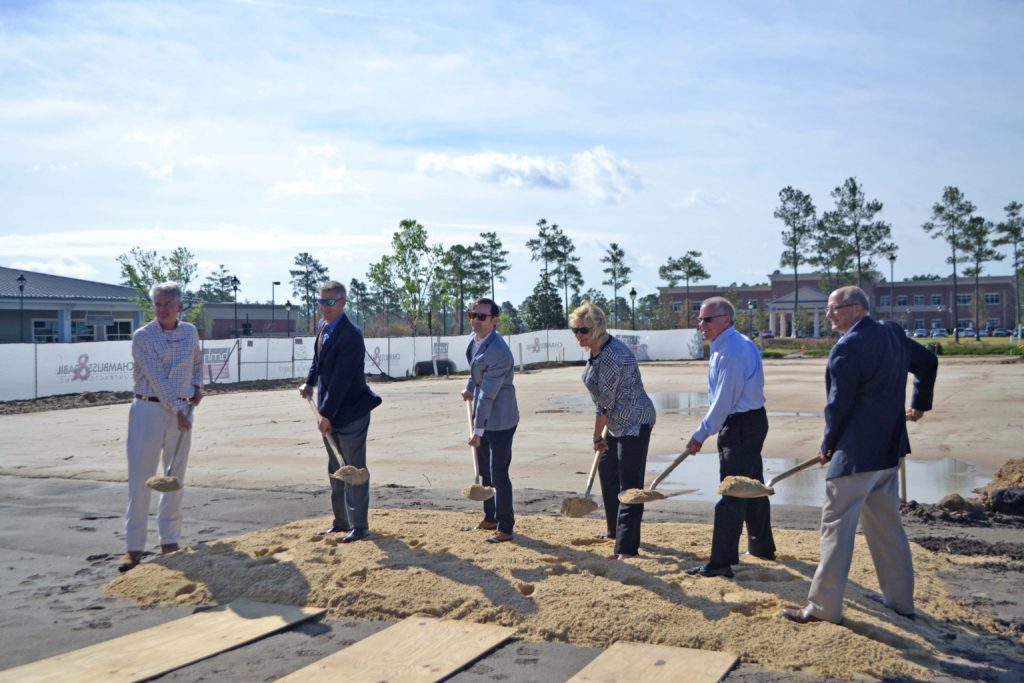 Featured from left to right: Jeff Earp, President of Brunswick Forest; Gary Vidmar, Town of Leland Economic & Community Development Director; Michael Braddock II, North Brunswick Chamber of Commerce President; Mayor Brenda Bozeman, Town of Leland; Norman Chambliss, Owner of Chambliss & Rabil Contractors, Inc.; and Alan Kerry, Brunswick Forest all participated in the shovel ceremony that launched construction of the A.M. Deli & Diner.
THE A.M. DELI & DINER
Get ready for a unique dining experience at the A.M. Deli & Diner in The Villages! Delight in specialty meats and cheeses from the full deli, a delicious sit-down breakfast in the dining room, and fantastic music and drinks on the terrace! Investor Andy Eliott says the new venue will be a "family friendly atmosphere" paired with "a Northern feel and Southern Flair." Stop by on the weekends with friends, family, and even your dogs for live music and delicious fare! The A.M. Deli & Diner is scheduled to open its doors in the fall of 2017.
SHUCKIN' SHACK OYSTER BAR
Featuring savory seafood fare and signature cocktails, Shuckin' Shack is joining the team of restaurants in The Villages at Brunswick Forest! Enjoy oysters, shrimp, pub-style fare and more as you catch the game at the sports bar or enjoy a pleasant sit-down dinner with the family! For a sneak peak of what's to come, visit the Shuckin' Shack in Wilmington or one of their various locations!
EVERYTHING YOU NEED IN A PRIME LOCATION
With amenity-rich living, the master-planned community of Brunswick Forest offers a scenic lifestyle with homes built by the esteemed builders of Coastal North Carolina. Nestled in a prime location just outside the city of Wilmington, Brunswick Forest is just 15 minutes away from the cultural downtown area and 30 minutes away from local beaches.
866-831-8289