Good Health is Easy to Come By! Pharmaceutical Convenience at The Villages
September 27, 2019
ISWebmaster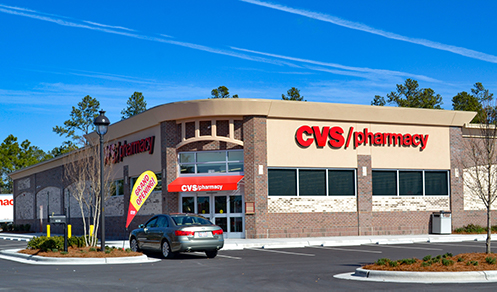 Staying healthy is crucial for enjoying life to the fullest, on the Carolina coast. When you're looking to soothe a cough, or just want to keep up with your prescriptions, having the proper resources nearby is very important. The Villages Town Center in Brunswick Forest provides residents with everything they need for pharmaceutical care, close to the neighborhoods in our community.
Brunswick Forest offers plenty of areas to stay fit year-round. The Fitness and Wellness Center and miles of walking trails can help keep your body conditioned. If/when you need supplemental nutrition or vital medication, the CVS Pharmacy in The Villages is fully stocked with all the latest in pharmaceutical items. You can find vitamins, supplements, cough medicine, medicine for aches, household medical items, beauty products and so much more. There are even sections that offer snacks, cold drinks and other provisions to help stock your pantry at home. Photo printing is also available for those looking to preserve memories. Knowledgeable pharmacists are on hand to help you place orders for, and refill vital medication. You can use the drive through window or pick up your medication inside, ensuring that the process is always quick and easy.
Pharmacy Hours
Monday – Friday:  8:00 a.m. – 9:00 p.m.
Saturday: 9:00 a.m. – 6:00 p.m.
Sunday: 10:00 a.m. – 6:00 p.m.
CVS Pharmacy at The Villages is kept well-stocked and is in a convenient location at the front of the Town Center. You'll find it near Farmhouse Kitchen and Lowes Foods.
The Villages at Brunswick Forest makes staying healthy easier and allows you to keep living at your best for longer. When chicken soup and home remedies just aren't cutting it, Brunswick Forest residents can always count on CVS Pharmacy to get you back on your feet.