GOLF FUNDAMENTALS WITH CAPE FEAR NATIONAL HEAD PRO, ADAM CLARK
February 15, 2015
Brunswick Forest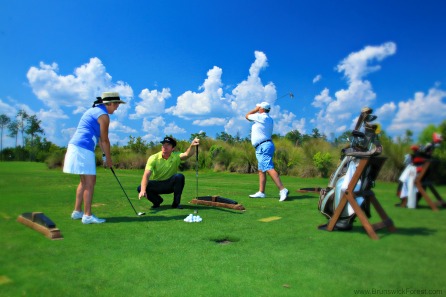 We caught up with Cape Fear National's head professional, Adam Clark, to talk about some of the fundamental elements of the game of golf and advice he offers to beginner players.
GRIP
"Grip is one of the most important aspects to playing golf, and there are three different ways to hold a club," says Clark. "First is the 10-finger grip, then you have the Vardon Grip (also known as the Vardon Overlap) and, finally, the interlocking grip." Clark says one of the most common errors he sees with newer players is a problem with grip. "It's also, unfortunately," he says, "the hardest thing to change."
STANCE
"Your feet should be aligned with the target," says Clark. Depending on how your feet are aligned, there are a few types of stances that can be used like the square stance, open stance or closed stance.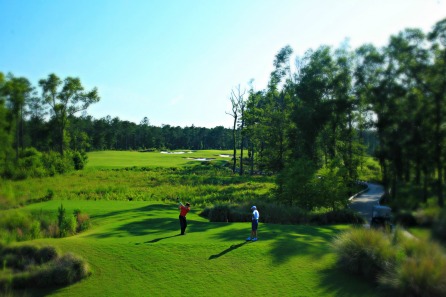 POSTURE
"Everybody's posture is a little different," says Clark, "but there is a general posture that is most effective. "Players should maintain a relaxed posture with knees bent and slightly tilted at the waist."
Want to learn more? Cape Fear National is currently running a special on a 3-pack of lessons with Clark: 3 lessons for $150. Normally, lessons cost $80 each, so take advantage of this great deal while you still can! To book your lessons, email Blake Valand at bvaland@kempersports.com.
888.371.2434
www.BrunswickForest.com