Getting Your Home Ready for Fall
October 20, 2022
ISWebmaster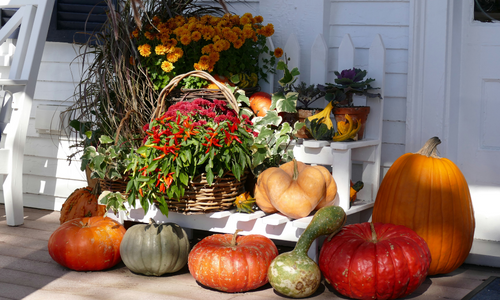 Changing With the Seasons
As the seasons change, as do our lifestyles. There's a particular "rhythm to the seasons," and the elements in our lives change accordingly. One of the largest of these is your home. The right thematic decorations can make a world of difference in how your home presents to your friends and neighbors. Autumn is a festive time of year that allows you to incorporate a plethora of themes and colors. There are plenty of fun and simple ways you can get your home ready for Fall without breaking the bank!
There's a lot to love about the autumnal season. The excitement of hayrides and corn mazes, the sweet aroma of apple cider and, cool air, and community events such as costume parties lift our spirits and give us something to look forward to. So how do you show off your Autumn energy? One of the easiest ways you can show it is through home décor! Your first thought might be that seasonal decorating involves time and money but remember: decorations don't have to be extravagant to be effective!
Here are some fantastic tips on how to get your friends and neighbors to fall in love with your home this Fall.
Warm Earthy Colors
Part of what makes a home thematic is to reflect the natural colors of the season. For Autumn, try mixing and matching warm-earthy colors. Browns, tans, caramels, and even olive green can all help your home feel as bright as a pumpkin patch or a forest of changing leaves. Whites and beiges can also help to soften the energy of space so that those earthy colors don't run too rampant.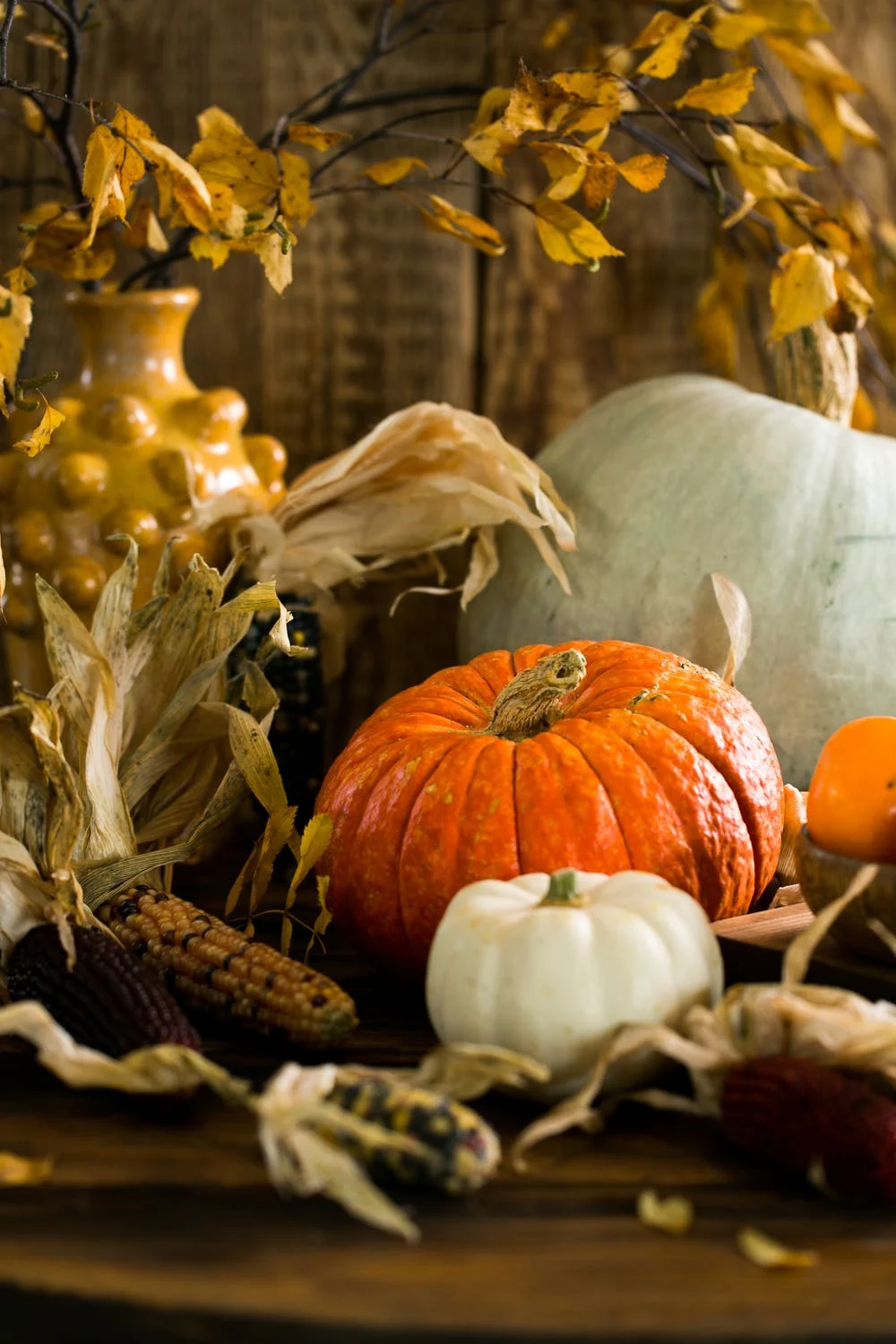 Embrace Crafts
You don't have to tape paper pumpkins all over your home to be in tune for the Autumn season. A healthy embracing of various fall crafts can do wonders for your home! Pumpkin carvings and jack-o-lanterns are an easy and traditional way to liven up any space. Gourds, squash, and Indian Corn are other simple ways you can liven up the entryway or interior rooms. Try filling a bowl with aromatic pinecones or placing a cinnamon broom in the corridor. Faux leaves or a simple Autumnal wreath on your door are perfect ways to get your home ready for fall. You don't have to go overboard with your crafts, but don't shy away from them!
Make a Room Cozy with Floor Layering
The main goal of decorating your home for Autumn is to create a cozy atmosphere. You want to create a soft and warm environment where guests will want to stay during a cool evening. Covering hard floors with soft materials such as rugs can easily do the trick! A soft plush rug is a cheap and easy way to create that cozy Fall feeling, especially if you choose earthy colors. Not only does it offer practicality, but doubles as seasonal décor!
Fresh Flowers Make Your Home Appealing
Though they have a shorter lifespan, Chrysanthemums are usually the go-to Autumn flower of choice. These flowers come in an array of warm colors such as purple, yellow, gold, and orange. 'Mums (as they are often called) need to be rotated fairly frequently, but when you take good care of them, they can provide weeks of seasonal energy to your home.
Give One or Some of These Ideas a Try!
Brunswick Forest is filled with thousands of residents who love to stay in tune with the rhythm of the season. Whether you're browsing stores like Hobby Lobby or looking to craft your own decorations, getting your home ready for Autumn is a fun activity that gives you an extra sense of comfort waking up in your beautiful home.