GET CONNECTED WITH ATMC
May 31, 2017
Beth Burgee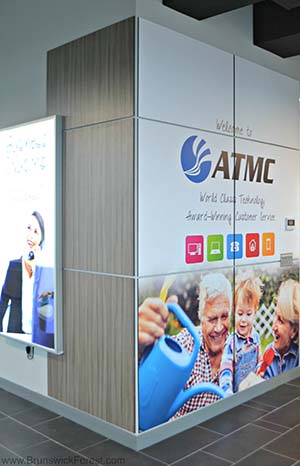 ATMC is your leading provider of Fiber to the Home and Brunswick Forest residents are in luck with ATMC conveniently located in The Villages town center! Take care of your daily errands and your digital needs in one quick trip!
ATMC's Fiber to the Home is the latest and greatest in fiber optic technology with 1 Gig of speed! Providing the residents of Brunswick Forest and the Greater Leland area with faster broadband, more reliable communications and a environmentally-friendly and energy efficient internet option.
ATMC has been serving the Greater Leland and Brunswick County areas for over 50 years. Not only do they provide Fiber to the Home, they also provide telephone, cable tv, home security and award-winning customer service (9 years running)!!
Swing through their interactive store front today today at 1201 Dickinson Drive, Leland, NC.  You can get the latest iPhone, pay your bill or sign up for 1 Gig of Fiber to the Home in minutes!
888.371.2434