FUN THINGS TO DO WITH THE GRANDKIDS
November 4, 2014
Brunswick Forest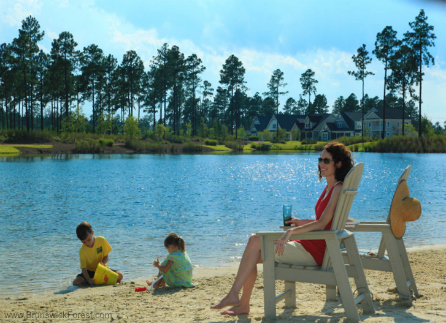 At Brunswick Forest, there are plenty of things to do within the community or in the surrounding area that are sure to make your family—and especially your grandkids—extremely happy!
CONSTRUCT AN ELABORATE SANDCASTLE
Head to one of the area's many beaches and spend an afternoon building a sandcastle with your grandkids. Don't want to venture out of the community? No problem! Head to Hammock Lake and build your castle on the lake's beautiful white sand beach.
CRUISE DOWN THE CAPE FEAR RIVER ON THE HENRIETTA III
The beautiful riverboat, the Henrietta III, sets sail from downtown Wilmington several evenings each week. With just a short drive from Brunswick Forest, you can take a lovely private or public dinner cruise or narrated sight-seeing tour on this gorgeous vessel.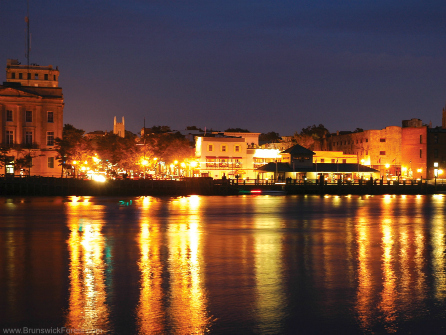 GO FOR A BIKE RIDE
Brunswick Forest has miles of gorgeous biking paths that are perfect for you and your grandkids to explore. While you are out, don't forgot to check out Brunswick Forest's unique boardwalk that winds through the community's central natural area.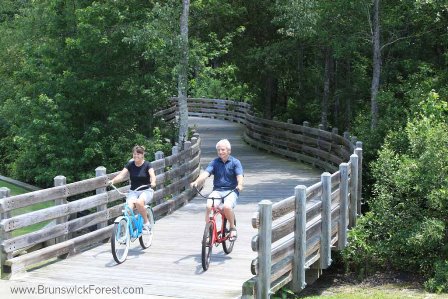 VISIT A SEA TURTLE HOSPITAL
The Karen Beasley Sea Turtle Rescue and Rehabilitation Center is wonderful, educational place for your and your grandkids to visit. Sea turtles are a protected species native to the Southeastern coast, and you and your young friends will enjoy learning about what this hospital does to protect these beautiful creatures.
GO FOR A SWIM
Brunswick Forest has three fantastic pools that will provide hours of aquatic fun for you and your grandkids and our newest pool, the Hammock Pool, has a fun splash pad that is perfect for kids.
Cooler weather does not stop the fun at Brunswick Forest. Our Fitness and Wellness Center has an indoor pool that is open year-round.
PADDLE BOAT AT GREENFIELD LAKE
Take a short ride to Wilmington and visit picturesque Greenfield Lake Park. This 250-acre park is one of the oldest parks in Wilmington and its beautiful azalea bushes are rumored to have been the inspiration for the annual North Carolina Azalea Festival. Walk or paddle boat around the lake, feed the ducks and take in the beautiful surroundings.

888.371.2434
www.BrunswickForest.com