FROM THE HELM — LET'S TALK ABOUT FRONT-PORCH LIVING
August 22, 2017
Beth Burgee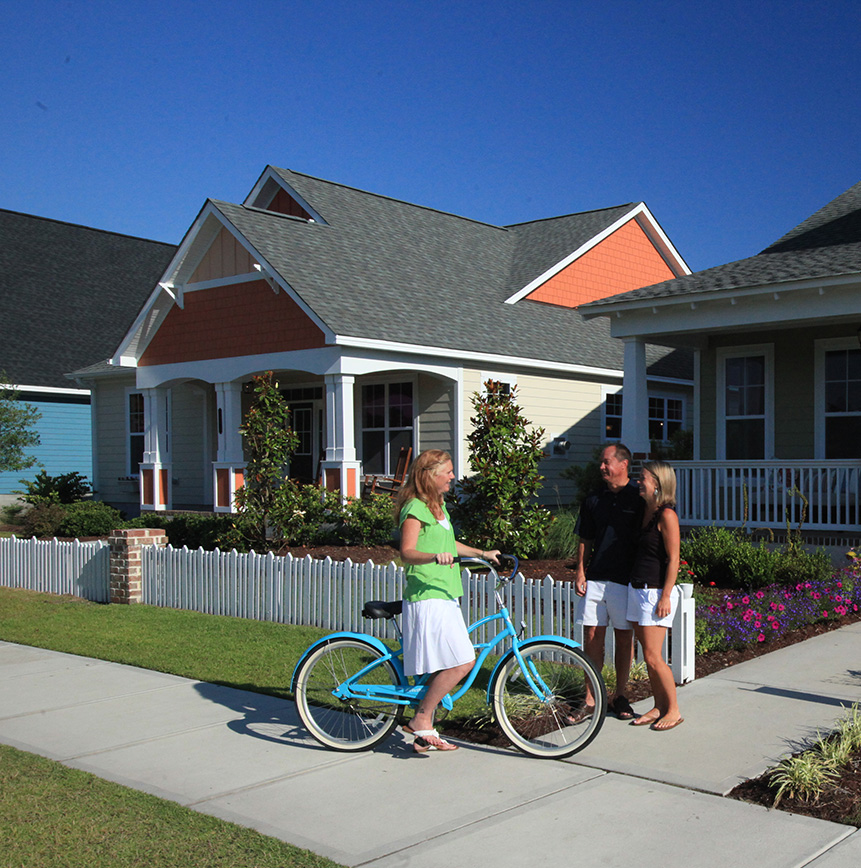 It's not everyday you get to sit down and talk with Jerry Helms, Brunswick Forest's Director of Sales & Marketing!  Jerry stays in high-demand from running a full-scale national marketing program to sitting down with folks just like you considering a move to Brunswick Forest.  However, we were able to steal just a few minutes of his time to get his thoughts on what makes Brunswick Forest so SPECIAL!!  The answer might surprise you!!
He said, it comes down to one thing…"Front-porch living — That's the essence of Brunswick Forest's appeal for so many folks.  It's a shorthand way of saying outdoorsy, active and neighborly."
Helms continues by saying "Brunswick Forest has been designed to promote activity and interaction among the community, but the reality exceeds even the developer's expectations. The residents themselves add so much to the equation with dozens of clubs and social gatherings going on all the time. It's a very busy, very fun and very friendly place.  One most folks end up calling home!"
Are you interested in trying out front-porch living?!  Our 3 day- 2 night Coastal Discovery Package offers the perfect opportunity to do so with plenty of time to explore the Greater Wilmington area and take a personalized guided tour of Brunswick Forest!
www.brunswickforest.com
888.317.2434