FIVE THINGS TO CHECK OUT BEFORE RELOCATING FOR RETIREMENT
October 31, 2015
Brunswick Forest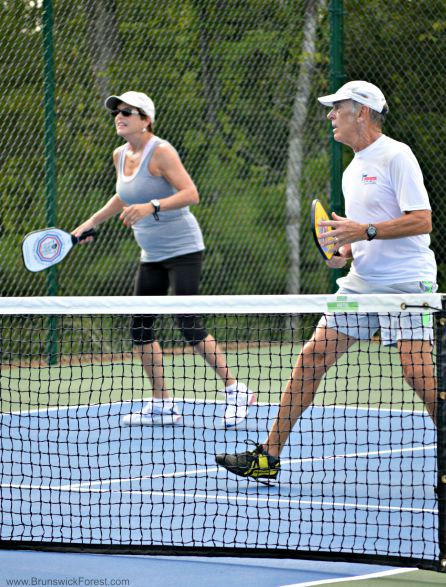 U.S. News published a great article about the five things you should consider before relocating for retirement. At Brunswick Forest, we see a lot of folks relocate to retire to this award-winning master-planned community, and we understand that relocation is a big decision. We wanted to address some of the points brought up in the article, and explain why Brunswick Forest is a great option for your retirement destination!
1. CHECK WITH YOUR PARTNER
Relocating for retirement is a big decision and it's important to make sure you and your partner are on the same page. Couples enjoy different activities and sometimes are looking for different things in their ideal retirement lifestyle. At Brunswick Forest, we have plenty of activities suitable for just about everyone. From yoga and Mahjong to pickleball and poker—we have what are you looking for!
2. AMENITIES
Brunswick Forest's wide-ranging amenities are one of the main reasons why people choose to relocate to this community. We offer more than 100 miles of walking, biking and nature trails, an 18,000 square foot Fitness and Wellness Center with state-of-the-art exercise equipment, a spa, sauna, Jacuzzi and group fitness classes, three community pools including one indoor pool that can be used year-round, tennis and pickleball courts, an award-winning golf course, Community Commons building for resident-sponsored activities, kayak and canoe launch on to Town Creek and a 160-acre commercial town center which offers shopping, dining and medical services.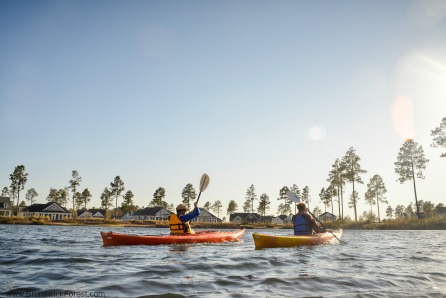 3. RENT FOR A WHILE
Many people find it more comfortable to try out a new area before buying a home, and that's why at Brunswick Forest we have homes available to rent so folks can try out the community and its lifestyle before deciding to buy a home. Our cottages at Meadow Park are also available to rent out through our Coastal Discovery Package so you and your partner can get a feel for the community and live like a resident with access to all of our amenities before deciding to purchase a home or home site.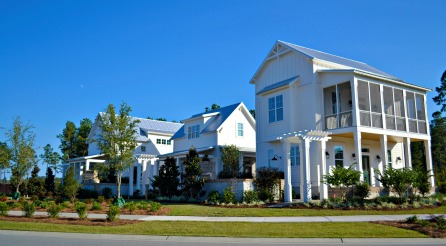 4. COST OF LIVING
Cost of living is a very important factor to consider when planning to relocate for retirement. One of things we hear over and over again from residents of Brunswick Forest is that they chose to relocate to the area due to the low cost of living. Homes and home sites within Brunswick Forest offer tremendous value and the property tax rates are extremely low with the county tax rate at .4425/hundred and the Town of Leland rate at .1515/hundred.
5. FAMILY
Being able to see family members on a regular basis is important, and we at Brunswick Forest understand that being able to stay connected with family is one big consideration when deciding to relocate. Brunswick Forest enjoys a prime location, just minutes to downtown Wilmington and the Wilmington International Airport, where there are daily nonstop flights to New York City, Philadelphia, Atlanta and Charlotte and weekly nonstop flights to Washington D.C. With so many flight options, visiting family in other parts of the country is quick, easy and convenient. Travelling to see family may not be an issue for residents for very long after moving however, because many residents find that after they make the decision to relocate to the gorgeous coastal South, their family members visit and love the area so much that they decide to relocate as well!
888.371.2434
www.BrunswickForest.com