FINDING THE PERFECT STREETSCAPE IN BRUNSWICK FOREST
February 20, 2013
Brunswick Forest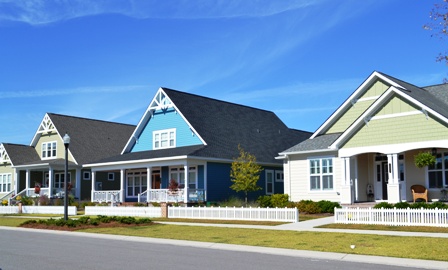 Finding the perfect streetscape is easy at Brunswick Forest since our community offers twelve unique neighborhoods and a variety of floor plans, lot sizes, features, finishes, and much more! Whether you want to live on a street of stately brick homes, coastal bungalows or Floridian villas, Brunswick Forest has what you are looking for.
Park Landing Streetscape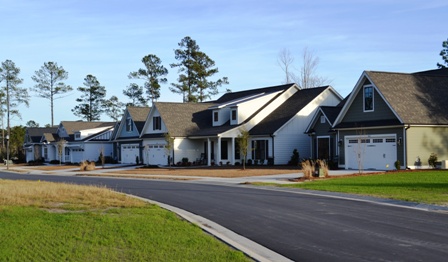 Curb appeal hits a high note in the newest addition to Brunswick Forest, Park Landing! Charming coastal cottage homes line the streets in Park Landing, which is located just footsteps away from many of Brunswick Forest's top-notch amenities. Welcoming front porches and attractive exterior features instantly wow if you're looking for a coastal retreat.
Shelmore Streetscape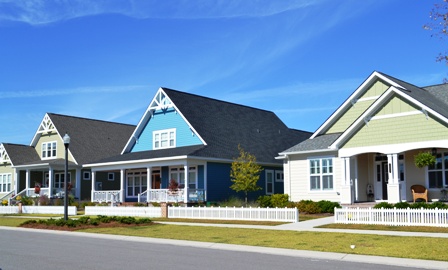 Fall in love with Shelmore's eye-catching bungalow streetscape! This adorable neighborhood is distinctly different in style but still packs the same punch in lavish living features as all of the other Brunswick Forest neighborhoods. Take a sunset walk around Hammock Lake located in this neo-traditional neighborhood and bask in the beauty of the Shelmore streetscape!
Cape Fear National Streetscape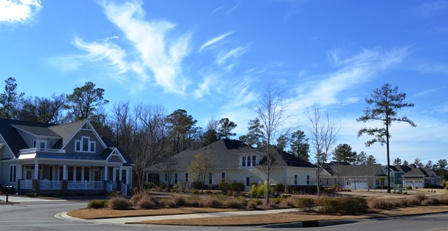 Rolling fairways and stunning custom homes are the grand views seen in the Cape Fear National neighborhood. The homes that line the streets dazzle the eye and grab your attention from the second you enter the neighborhood. Live life easily in these golf course homes as they are custom built to your specifications!
Check out more streetscapes on our Pinterest board!