FIND PEACE AND ADVENTURE AT THE BRUNSWICK FOREST RIVER CLUB!
May 30, 2013
Brunswick Forest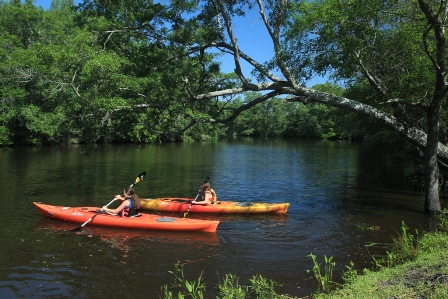 Glide through the serene waters of Town Creek at Brunswick Forest while taking pleasure in the peacefulness that follows! Town Creek borders the beautiful Brunswick Forest community and offers yet another top-quality amenity for residents to enjoy. The River Club at Brunswick Forest offers adventure, abundance of outdoor activities and many great memories!
Launch your canoe, kayak or small boat right from the Brunswick Forest dock facility and get started on your outdoor journey! Drop a line from the banks of The River Club to see if anything bites for an afternoon of fishing adventures all located within the Brunswick Forest community. Town Creek's waters are quiet, picturesque, and ready for you to explore!
888.371.2434
www.BrunswickForest.com