Film & TV Trivia About Wilmington, NC
September 21, 2017
Beth Burgee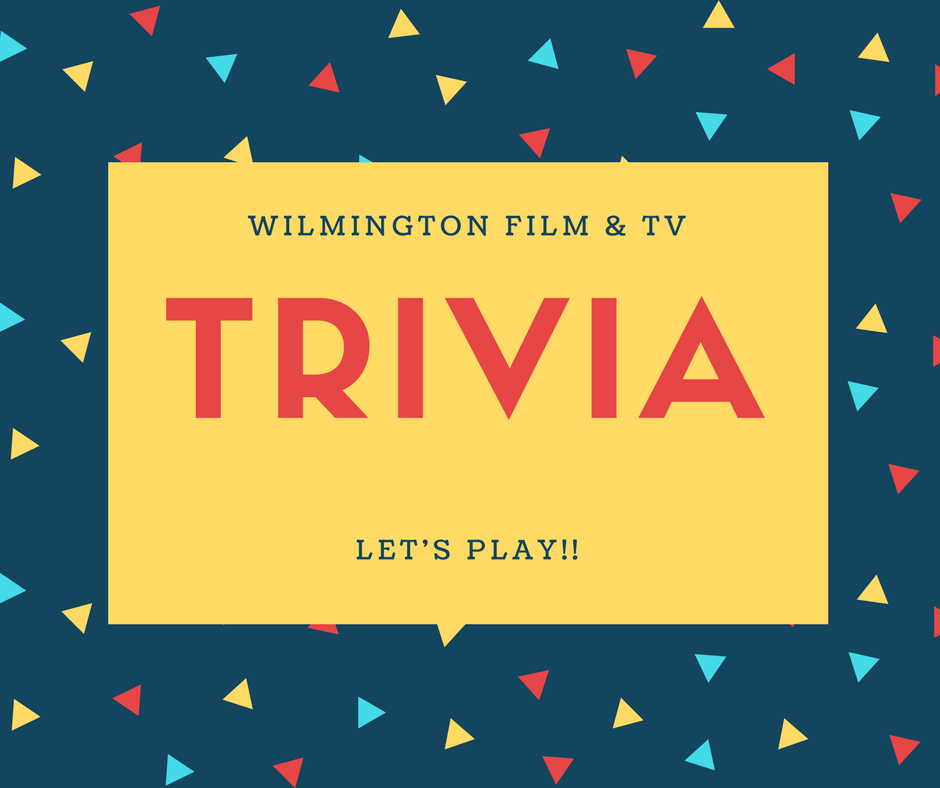 Did you know that Wilmington, NC is one of the most sought after film/TV locations?!  It's often referred to as Hollywood East because of its popularity…plus, it sits almost directly across the country from its Hollywood counterpart.  Dive in and play around of trivia with us as we explore some fun facts about the TV and film industry in Wilmington, NC!!
10 Questions…Here we go!!
Q1:  What was the highest grossing movie filmed in Wilmington, NC?!  Hint: It features Robert Downey, Jr and a fantastic suit!
A:  Iron Man 3
Q2:  What two teen TV dramas were filmed in Wilmington, NC?!  Hint: One involved a creek, the other a tree.
A:  Dawson Creek and One Tree Hill
Q3:  Follow up question…  Name the main character from each of these shows.  Hint: They are both handsome high school boys that stole the hearts of America!
A:  Dawson Leery and Lucas Scott
Q4:  How many film, television and commercial projects have been shot in Wilmington's EUE Screen Gems?  Hint:  It's one of these…+300, +400 or +500.
A:  Over 400
Q5:  What TV series is currently being filmed in Wilmington?  Hint: Mind your behavior!
Q6:  If you're looking to be a Film Studies major in the Hollywood of the East, what school should you attend?  Hint: Their mascot is a Seahawk!
Q7:  What film festival has been running in Wilmington for 23 years straight?  Hint: It's held in November each year.
A:  Cucalorus
Q8:  What courtroom TV series drama was filmed in Wilmington in the 80's and 90's?  Hint:  It stars Andy Griffith.
A:  Matlock
Q9:  What town just a hop, skip and a jump from Wilmington was home to the film Safe Haven?  Hint: Head south!
A:  Southport
Q10:  What film starred Jennifer Anniston and had scenes shot in The Villages at Brunswick Forest?!  Hint: Jason Sudeikis also starred in this film.
If you enjoyed this round of trivia, you would love Trivia Night at the Forest at Cape Fear National.  Tune into the Cape Fear National monthly calendar to see when the next one is scheduled!
www.brunswickforest.com
888.371.2434