Fall-ing For Interior Decorating: October Themes
October 11, 2021
ISWebmaster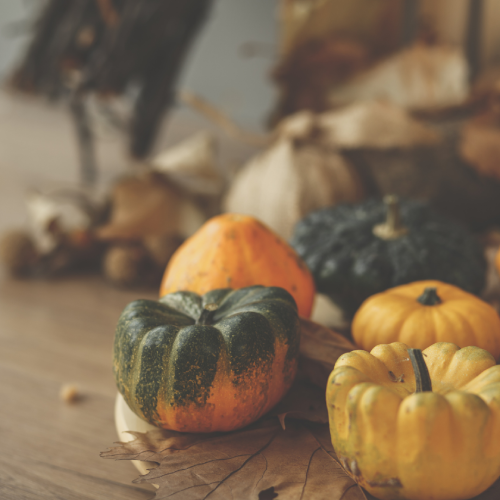 "See it, smell it, taste it, and forget the time of day or year. Autumn needs no clock or calendar." -Hal Borland
Autumn is a time where our community of Brunswick Forest is preparing for cooler weather, and a big part of making a home reflect the season is using elements that project warmth. There are different ways to go about this. While there is no "one" style of decorating for October, here are a few themes that you might want to try around your home this month. They are simple and don't require complex re-arranging.
Utilize Natural Material
For a real cozy atmosphere, it helps to have a few natural decorations that promote a sense of well-being. Normally you would think of organic materials as being relegated to the exterior of your home. But in 2021, many designers encourage homeowners to move those decorations inside. Try using scented pinecones within a display bowl for an attractive, and nicely fragranced centerpiece. Make use of vases adorned with stalks of wheat or straw. You might even want to stack a pile of wood by the hearth or use small gourds around the home. Use anything that might give you and your guests a sense of the harvest season.
Use an Autumn Themed Table Scaping
In conjunction with using natural materials, having a thematic table spread can help get your home ready for the season. You'd be surprised how simple yet effective using the right color or materials can be in helping to convey that Autumn feeling in your home. Simply put, the art of "table scaping" is creating a custom spread across interior tables or other surfaces to create a brilliant design. The key with this decorating technique, is that you want to bring the feeling of the outdoors inside. Crockery, candles, placemats, illuminated pumpkins, and rustic dishware are all important to consider completing your table scaping projects this year.
Hearth Decorations
Even if you don't have a fireplace or hearth of your own, these decorations can be laid anywhere on a mantelpiece and so on. But few things give you the "feeling of Autumn" like getting a fire going in the background. And regardless of if you have the fireplace lit up or not, a hearth area can really hold central focus in your home when decorated correctly. To make yours stand out for this time of year, try using a variety of pumpkin figures, fairy lights, Autumnal garland, wreaths, and twig trees.
Make Use of Plush Items
One of the easy ways to make the interior of your home feel cozy is to include throws and plush pillows on areas like the couch or lounge chairs. Having these plusher coverings is a great way to bring more Autumn feeling into your home. This becomes even more effective when you mix in different colors such as earthy browns, oranges, or golds.
There you have it! With a few of these designs, you'll easily have your home ready for the season in no time. And you can do it on a low budget too! Again, don't be afraid to be creative with these materials, as it's ultimately up to you on how to arrange something that's unique to your residence.