EXTEND YOUR LIVING SPACE WITH OUTDOOR PORCHES AND PATIOS
August 30, 2015
Brunswick Forest
At Brunswick Forest, our team of quality builders offer homes that take full advantage of Southeastern North Carolina's mild climate with their outdoor porches and patios.
OUTDOOR LIVING ROOMS
Many residents of Brunswick Forest find that they use their outdoor patios as additional living space and furnish it like they would a casual living room or den. Create a cozy outdoor living space on your screened porch, loggia or patio using sectional sofas, coffee tables and even flat screen televisions.
OUTDOOR DINING
Dine in style at your new home in Brunswick Forest with a fashionable outdoor dining room space. Many residents opt to use their screened porches as additional dining rooms which are perfect for laid-back meals, summer get-togethers with friends or for enjoying that first morning cup of coffee.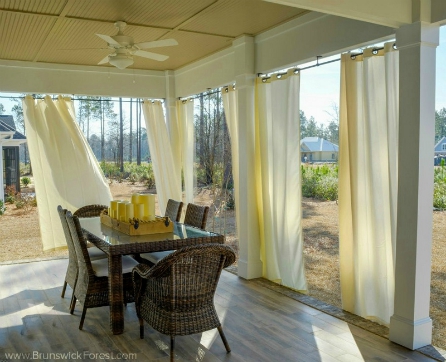 OUTDOOR FIRE PITS AND FIREPLACES
Outdoor fire pits and fireplaces provide the perfect backdrop for your next party with your Brunswick Forest neighbors. Many of our home plans have the option of adding outdoor fire pits and fireplaces which can be enjoyed all year long for both summer barbeques and holiday gatherings with loved ones.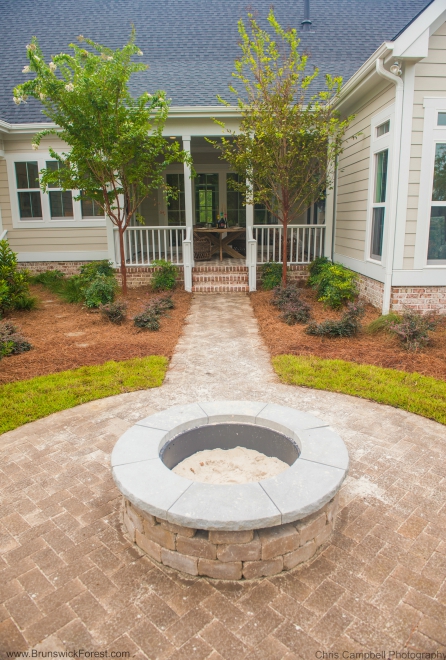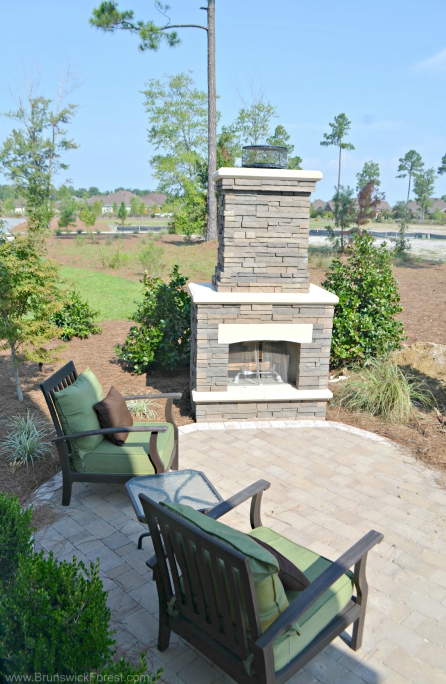 FRONT PORCH LIVING
Many of the homes in Brunswick Forest incorporate front porch spaces that are ideal for relaxing after a long day. Brunswick Forest's newest neighborhood, Cypress Pointe, has taken front porch living a step further with homes that feature deep front porches and gazebos that are the perfect accompaniment to the coastal South's relaxed pace of life.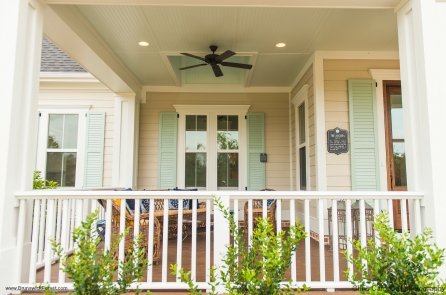 ENJOY OUTDOOR LIVING YEAR ROUND AT BRUNSWICK FOREST
Coastal North Carolina's mild climate allows residents of Brunswick Forest to enjoy their outdoor living spaces year round! These outdoor rooms become part of your home's active living space when you dine, entertain and relax while enjoying fresh, coastal breezes and Carolina sunshine.
888.371.2434
www.BrunswickForest.com