Exploring ILM in the Winter – Colder Weather Activites
December 13, 2017
Beth Burgee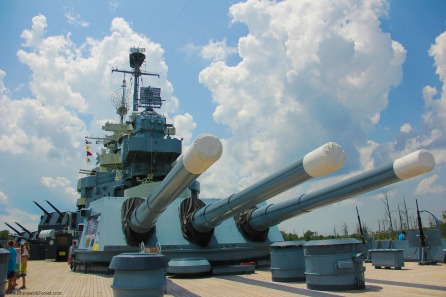 While we know that shorter days and longer nights lend themselves to bedroom slippers and fuzzy blankets, don't miss out on all that our area has to offer during the winter months! Whether you've just moved to the area, or you're a seasoned veteran looking for something new to get you out of the house, we've compiled a few of our favorite things to do while the warm, summer sun goes into hiding.
Kicking off our weekly blog series, we're diving into the rich history that makes up our Port City. Offering visitors and residents a vibrant and culture-filled outing, it's time to explore some of the historic sites of downtown Wilmington!
Historic Home Tours
Spend the day exploring three of the historic homes found in our Port City. The Bellamy Mansion, Burgwin-Wright House Museum & Gardens, and the Latimer House all offer a unique and insightful look into various historical eras that helped shape and grow our community into what it is today. Choose between guided or self-guided tours as you make your way through each home.
USS Battleship North Carolina
Nestled on the opposing side of the Cape Fear River from downtown, the USS Battleship North Carolina has become a signature of the downtown Wilmington backdrop since 1961. Serving as the dedicated State Memorial to its World War II veterans and the 11,000 North Carolinians who died during the war, this ship offers visitors nine levels of exploration and learning opportunities to spend the day touring.
Museums
Step in from the chilly weather and into the state's oldest history museum. The Cape Fear Museum of History and Science invites you to immerse yourself into their ever-growing collection of more than 52,000 items encompassing the history, science and culture of the Lower Cape Fear region.
Make your way a bit further into the heart of Wilmington by spending the afternoon at the Cameron Art Museum touring the rotating art exhibitions, strolling through their Art Park, or joining them for one of their upcoming programs.
Be sure to tune in next week for our blog post highlighting upcoming events in the area to keep you busy through the winter.
www.brunswickforest.com
888.371.2434