explore Zeke's Island reserve this summer
July 31, 2016
Brunswick Forest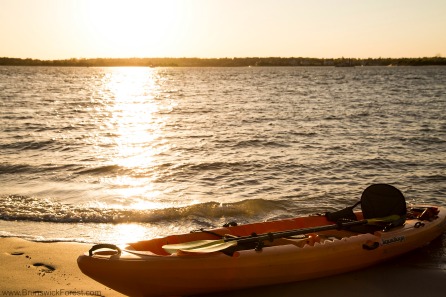 Just a few miles from Brunswick Forest in the Cape Fear River basin is Zeke's Island, a National Estuarine Research Reserve dedicated by the National Oceanic Atmospheric Administration and the North Carolina Division of Coastal Management. The island is home to intertidal pools that are important shorebird feeding habitats and is another prime example of the coastal beauty that awaits you as a new resident of Brunswick Forest.
UNUSUAL HABITAT
The entire Zeke's Island Reserve is 1,635 acres comprised of Zeke's Island, North Island, No Name Island, a beach barrier split and many outlying marshes and tidal flats. Along the entire reserve are tidal flats, salt marshes, shrub thicket, maritime forest, sand dunes, beaches and rock surfaces. This type of landscape is a hallmark of the North Carolina coast and is important habitat for the area's wildlife.
COASTAL BY NATURE
Residents of Brunswick Forest can visit Zeke's Island Reserve, however they must keep in mind to be careful not to disturb native wildlife. Foot and vehicular traffic disturbs the nesting areas in the dunes, however the tidal flats are accessible to visitors. The Reserve includes marked walking trails to help guide visitors to safely observe the beautiful coastal habitats of such wildlife as fish, shrimp, crabs, clams, oysters, Atlantic loggerhead and green sea turtles, black-bellied plovers, short-billed dowitchers, white ibis, great blue herons, black ducks, mallards and pintails.