EXPLORE THE USS NORTH CAROLINA BATTLESHIP WHEN YOU VISIT BRUNSWICK FOREST
July 21, 2015
Brunswick Forest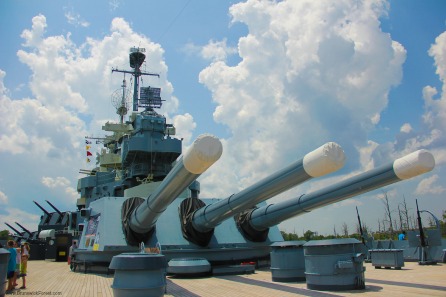 When you visit Brunswick Forest for a Coastal Discovery Tour, you will receive tickets to local area attractions like the USS North Carolina Battleship Memorial, which is stationed off US 421 at Battleship Park, conveniently located just a few miles from the community.
HISTORY
The USS North Carolina was constructed in 1937 and, at the time, was considered the world's greatest sea weapon. It joined a list of 10 battleships that comprised part of the American fleet in the Pacific Ocean during World War II. The North Carolina carried 144 commissioned officers and a total of 2,195 enlisted men. It participated in every major naval offensive in the Pacific area which earned the ship 15 battle stars.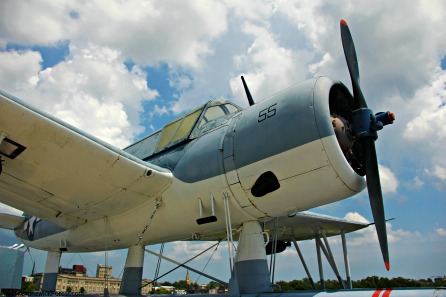 SELF-GUIDED TOUR
Nine levels of the battleship are open every day of the year for self-guided tours. Plan to spend about two hours touring the ship and begin your visit with an introductory movie in the auditorium followed by a tour of the exhibit hall. Board the ship's deck and climb below to wander through its historic hallways.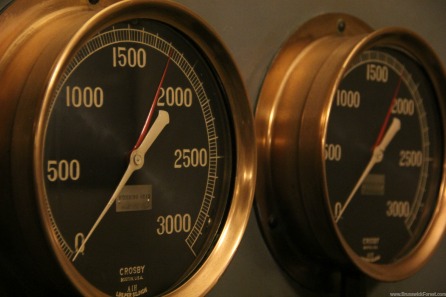 HULL REPAIRS AND PARK EXPANSION
The USS North Carolina is currently seeking donations for its Generations Campaign to help raise funds to repair the ship's hull, construct a memorial walkway and fund educational efforts. Future projects for the battleship and its park include expansion of the river docks, a nature walkway and public kayak launch.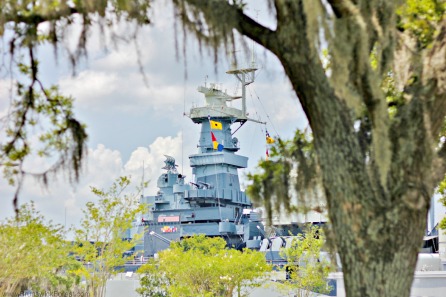 888.371.2434
www.BrunswickForest.com