EXPLORE NEARBY FORT FISHER
March 20, 2016
Brunswick Forest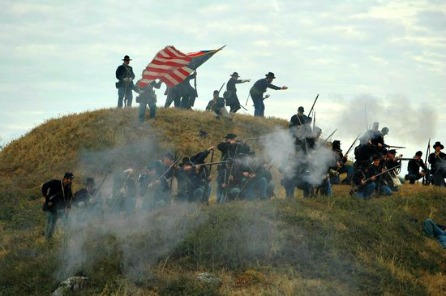 Southeastern North Carolina is an area that is rich in history and many key battles of the Civil War were fought in the areas around Brunswick Forest. History buffs or anyone with an appreciation for the natural beauty of maritime forests and the beach will enjoy a trip to nearby Fort Fisher.
A KEY BATTLE IN THE CIVIL WAR
Fort Fisher was an important outpost for the Confederate Army during the Civil War. Confederate Blockade Runners used the Cape Fear River to deliver goods to soldiers stationed in Fort Fisher and the Port of Wilmington. The Battle of Fort Fisher, which took place in January 1865, was a key turning point in the war.
BATTLE REENACTMENTS AND TOURS
Fort Fisher holds regular battle reenactments that are open to the public. This past January, Fort Fisher commemorated the 150th anniversary of the Civil War with a special battle reenactment that drew thousands of visitors to the area. Visitors to Fort Fisher during non-reenactment times can take a self-guided tour and follow a ¼ of a mile trail that surrounds the remains of the fort and includes interpretive exhibits, cannons and artifacts.
TAKE IN THE BEAUTY OF NATURE
From Brunswick Forest, residents can opt to drive to Southport and take the ferry over to Fort Fisher in order to get the full impact of the fort's scenic, coastal location. Fort Fisher is well-known by locals for its beautiful beach setting, studded with windswept live oak trees, on a peninsula between the Atlantic Ocean and the Cape Fear River.
888.371.2434
www.BrunswickForest.com